In 1983, Kurtis Blow—who is the first rapper for a lot of things in Hip-Hop—covered 'Right on! Focus Magazine' for their Winter 1983 "How You Can Become A Rapper — RAP MUSIC" issue. The magazine cover also mentioned Grandmaster Flash, who released The Message a year before and the Hip-hop element "Breakdancing."
Right On! Focus was an American teen magazine that focused on African American celebrities and was published from 1971 to 2011.
"Kurtis Blow – Why He's Still King of Rap"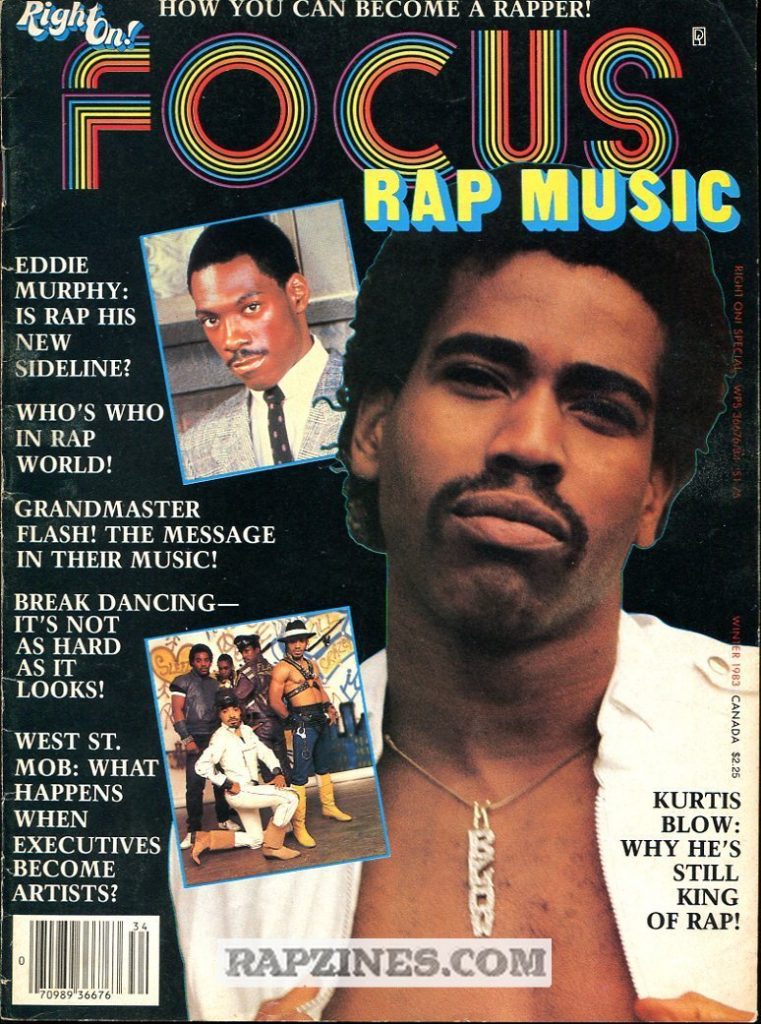 Kurtis Blow has numerous of firsts in Hip-Hop.
Read: Kurtis Blow's "The Breaks" was the first hip-hop single to go gold
Read: Kurtis Blow was the first rapper to appear on national television
Read: Kurtis Blow was the first rapper signed to a major label