As we all know both Chance the Rapper and Barack Obama are Chicago natives. Chance the Rapper's father, Ken Williams Bennett, worked for then Senator Barack Obama as a state director for his 2008 presidential campaign and he continued working under Obama during his first term as President as a White House deputy assistant.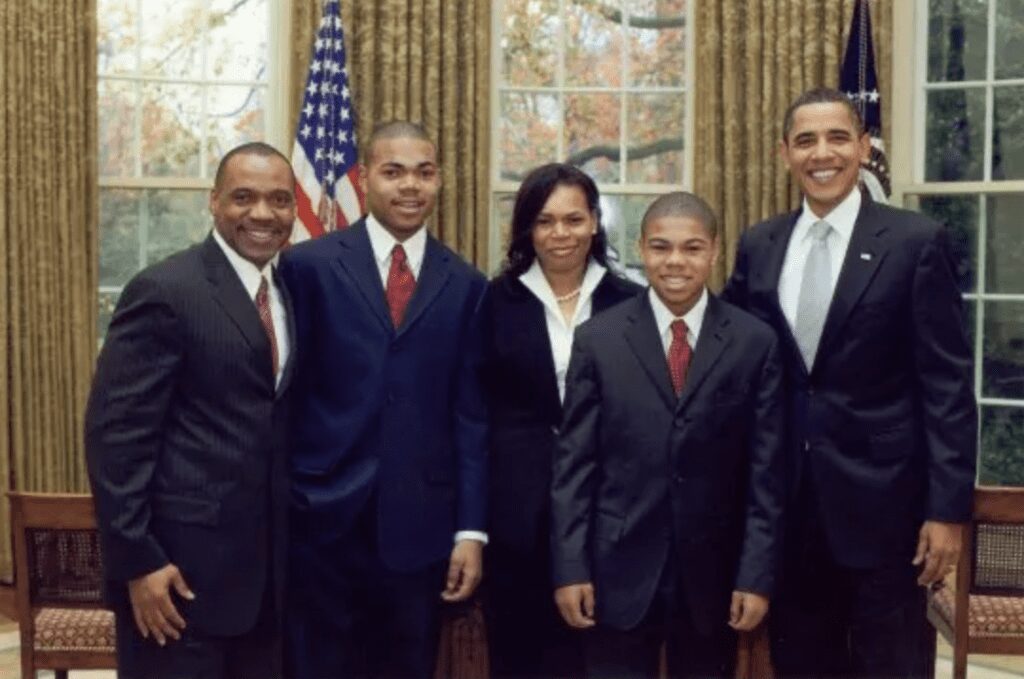 "My dad ran Barack Obama's campaign for congressman and when I was 8 years old, Barack Obama showed up to my house while on a campaign trail, he told me that Chancelor means king.." Chance says on meeting Obama for the first time. Watch from 1:15
Chance the rapper has been to the White House more than four times during Obama's Presidency. Him and his father attended Obama's final White House State Dinner.
Chance the Rapper also sung "Jingle Bells" with former President Barack Obama at the White House's tree lighting ceremony. and starred in Obama's new public service announcement for My Brother's Keeper Alliance. Obama is a fan of Chance the Rapper and he included "Acid Rain" in his 2016 summer playlist.
Read: Chance the Rapper's album 'Coloring Book' was the first streaming-only album to win a Grammy
Read: Chance The Rapper was on mushrooms when he made "Cocoa Butter Kisses"