Drake gives a little insight about the perception of Certified Lover Boy album
With Certified Lover Boy coming in January 2021, Drake eludes to the album being hated on and then ultimately being received with love, later down the line. He hopped on his dad's IG live video to comment under a fan praising Views.
"They hated on Views just like they will CLB but it's music to evolve to," said Drake.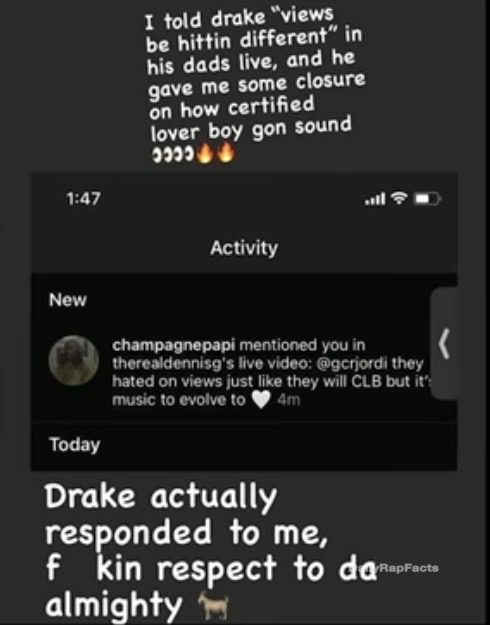 Drake released his highly anticipated album Views back in 2016. As expected, there was a ton of height built up around the album, which ended up selling 852k in its opening week. Despite the numbers, the reception varied, with some saying the album wasn't as they expected. There's evolution in Drake's music and you never truly know what you're going to get.