T-Pain and Joey Badass have revealed that Post Malone's smash hit 'rockstar' originally featured both of them. In a now deleted tweet, Joey Badass confirmed that not only was he featured on the song, he also helped write it, making it his first #1 record.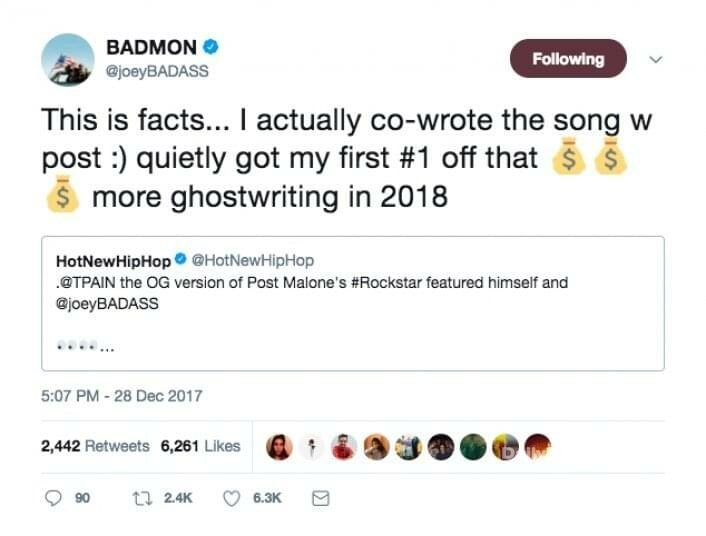 In an interview with Billboard, Post Malone confirmed Joey Badass was in the studio during the recording of 'Rockstar' but he didn't mention his contributions to the record.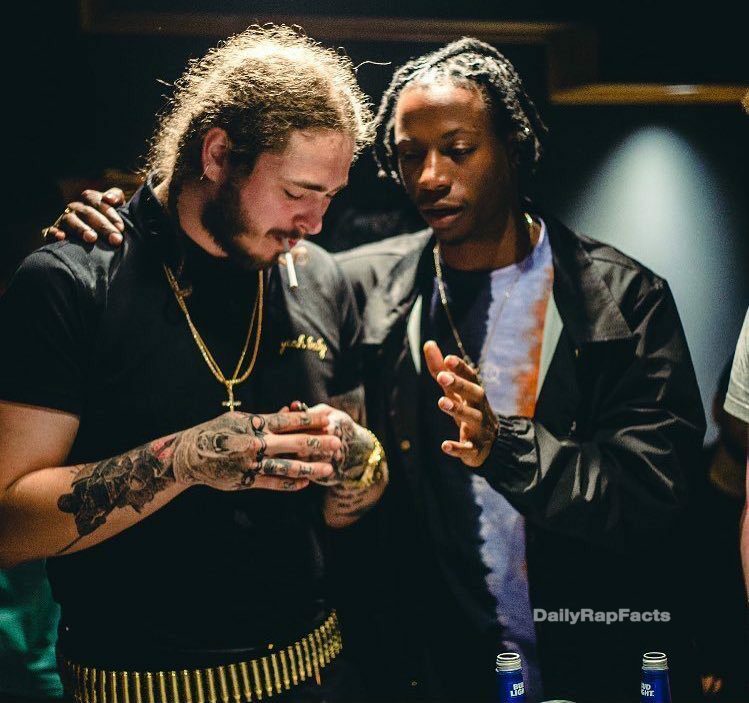 "I was in New York, and we were at Quad Studios. Some kid came in, and I guess he was in the session next door and he was like, 'Hey? Can I play you some beats?' I'm like, 'I guess so.' You know, I'm a nice guy, I like music. I'll listen to your beats. He played the beat and it was incredible. His name is Tank. He's a really young guy, and a really talented producer," Post Malone explained. "So we did that, and Joey Badass was in there. We were just vibing on it and the melody was sick. We just cut like a little scratch vocal and we took it back to LA. I finished my part and sent it off to [21] Savage—and there it is."
Read: T-Pain has three kids named Lyriq (Lyric), Musiq (Music), and Kaydnz (Cadence)
Listen to the original version of 'rockstar' below.