We released the classic version of our game Rap Trivia: A Hip-Hop Trivia Game, this game comes with 200 different Rap Trivia question and answer cards, a die/dice, an instructions sheet, and more. We are now going to teach you how to play rap trivia with step-by-step instructions.
Put your Hip-Hop/Rap IQ to the test. The objective of this game is to test and strengthen your Rap/Hip-Hop knowledge while having fun playing with family or friends. Any number of players may play, teams can be formed.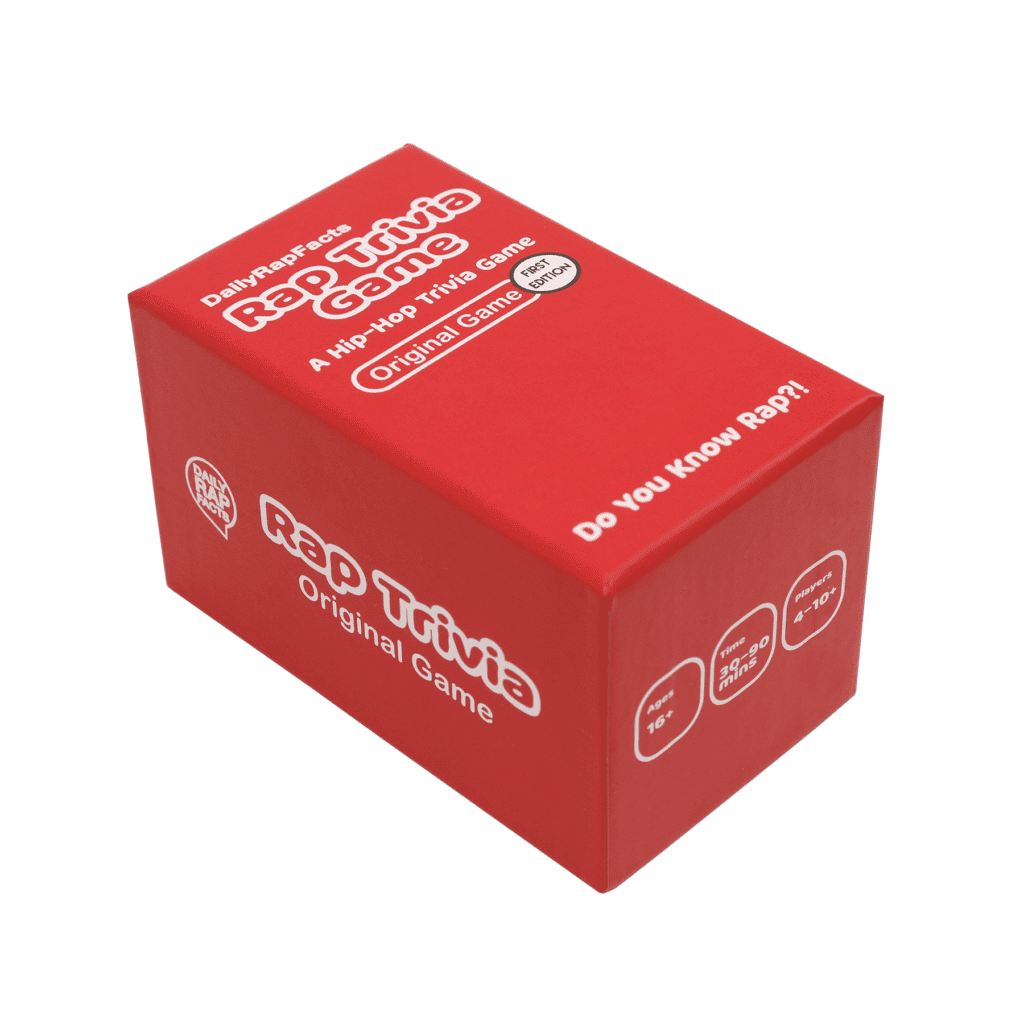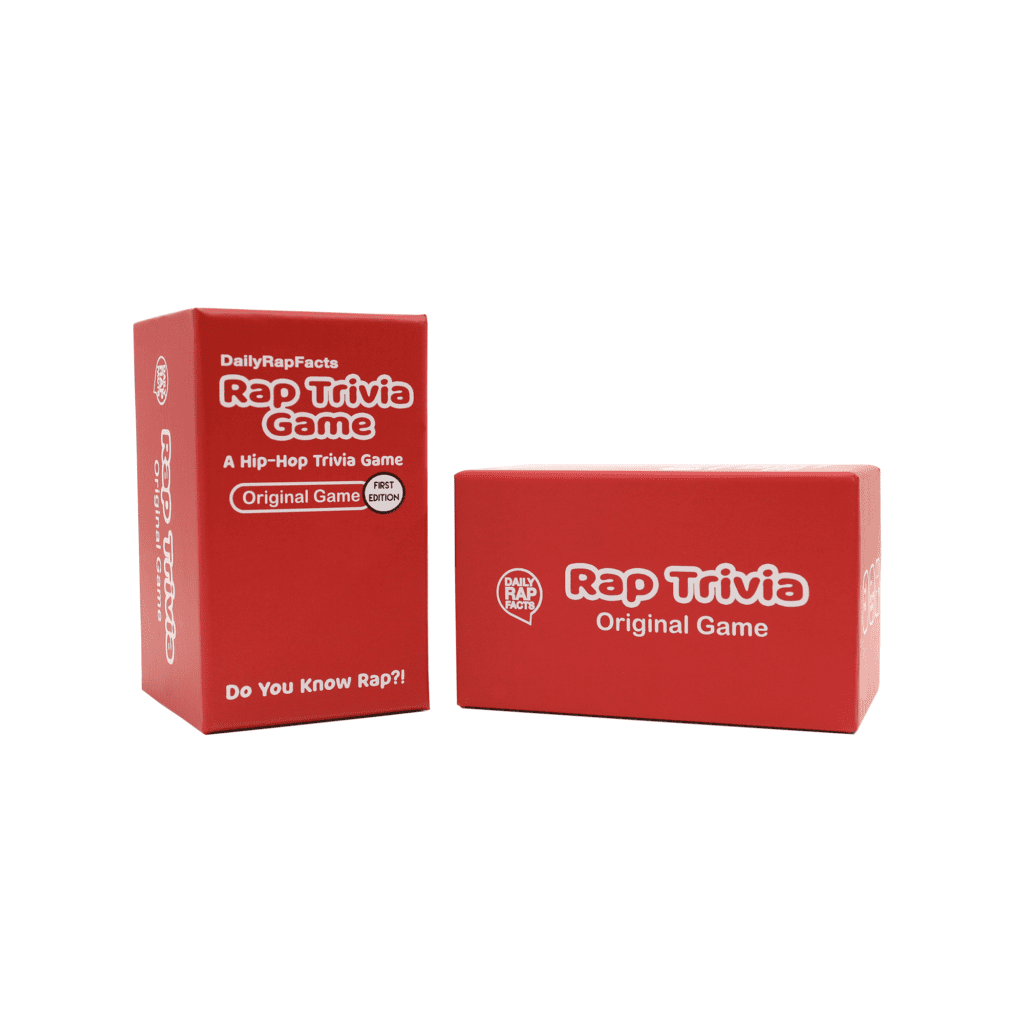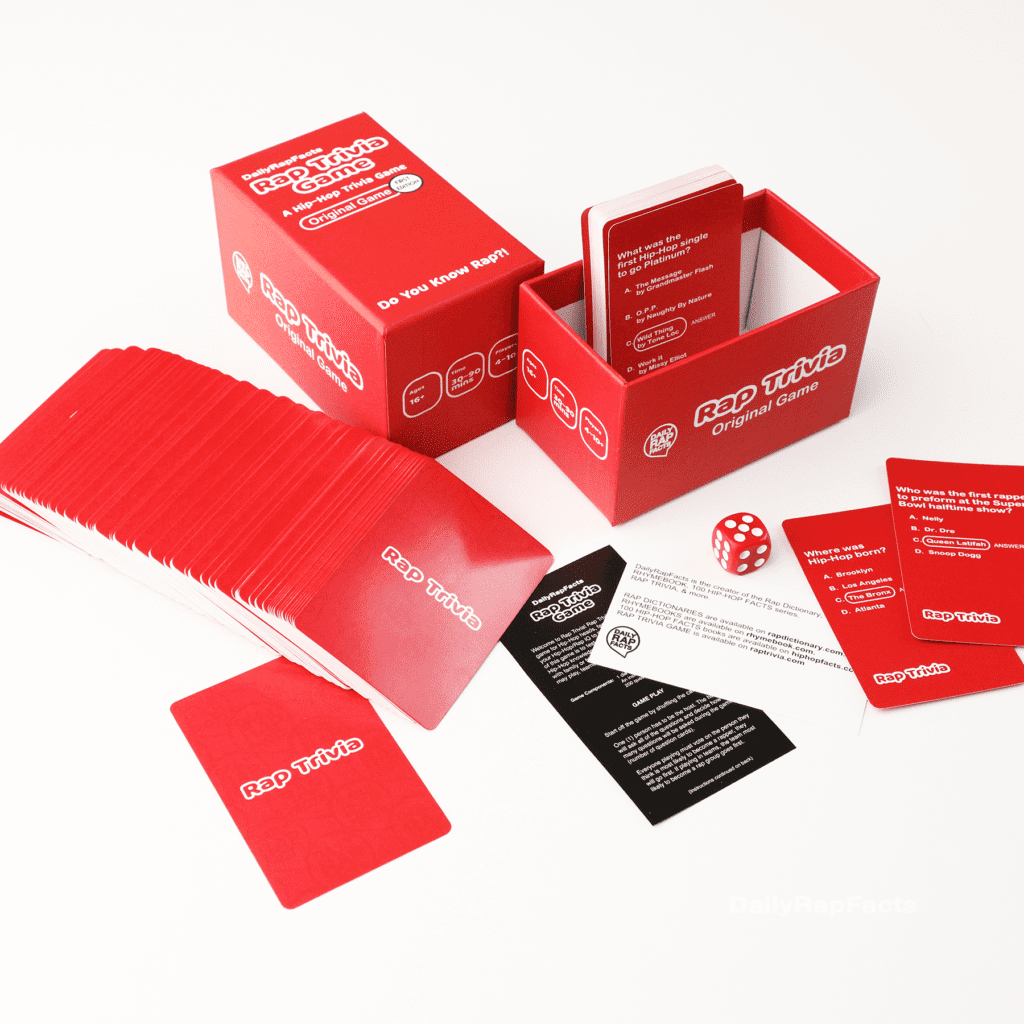 What is Rap Trivia?
Rap Trivia is a fun trivia card game for family, friends, Hip-Hop heads, fans, and lovers.
How old do I have to be to play Rap Trivia?
16+
How many players can play Rap Trivia?
4+ players, teams can be made.
How long will it take to play Rap Trivia?
It will take 30+ minutes. You can play till you run out of cards.
Where can I buy Rap Trivia?
You can purchase Rap Trivia here.
Rap Trivia Instructions
Start off the game by shuffling the cards.
One (1) person has to be the host. The host will ask all of the questions and decide how many questions will be asked during the game (number of question cards).
Everyone playing must vote on the person they think is most likely to become a rapper, they will go first. If playing in teams, the team most likely to become a rap group goes first.
The remaining players or teams must roll the dice to decide their order. The order will be decided upon who has the highest number to the lowest number after the die roll.
Once the order of players or teams is decided the game will begin. When a player or team answers the question correctly they are rewarded the question card. 
If a player or team gets the answer wrong, the question will go to the next player or team in order until someone answers correctly.
When you answer correctly you will have the first chance to answer the next question.
The winner is decided by the most amount of cards each player or team has at the end of the game. 
The objective is to collect the most cards. 
Have fun playing Rap Trivia!
Read: Rap Trivia is a classic Hip-Hop Trivia Game