Yeat's Lyfe EP features Lil Uzi Vert
Yeat is gearing up to release his sophomore album, Lyfe, on Friday but until then, he shares the official tracklist.

The California native posted the 12-song tracklist on Instagram story with sole guest appearance from Lil Uzi Vert.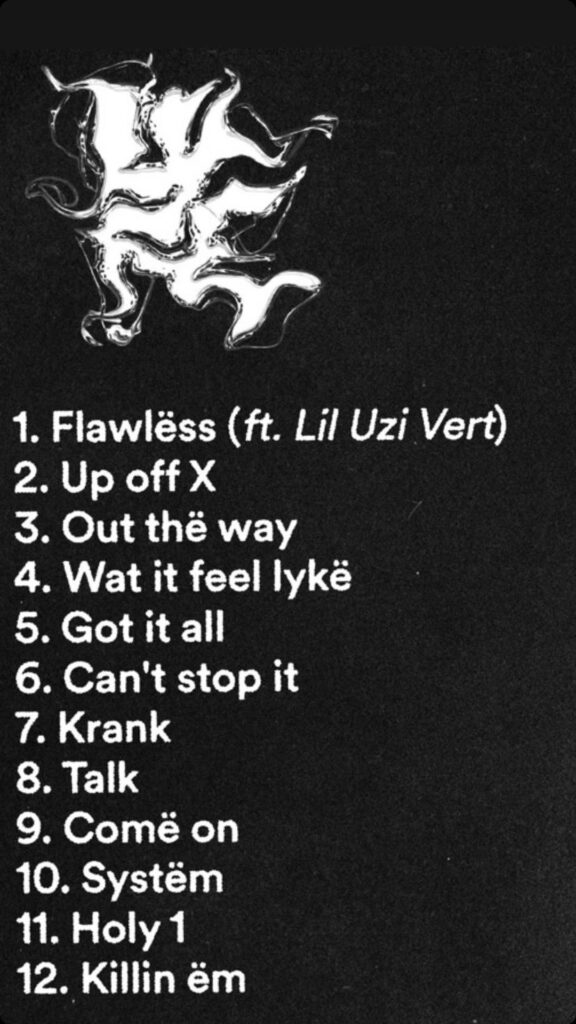 The rapper was also recently seen shooting a music video with Cole Bennett.
Yeat gained popularity in 2021 after going viral with hits like "Get Busy," "Twizzy Rich," "Money So Big," and "Poppin'."

His debut album, Up 2 Me, was released last September via Interscope & Twizzy Rich. It earned the 22-year old his first Billboard 200 entry landing at #183 after four months of release.