Virgil Abloh, mostly known as the visionary creator of the Off-White brand and the head of Louis Vuitton men's wear, tragically passed away in November 2021 at the age of 41 after a private two-year fight with a rare and aggressive form of cancer.
Virgil's influence on the world of music and hip-hop culture cannot be overlooked. Over the past decade Virgil DJ'd events, helped big time artists design album covers and album roll-outs, and also directed many music videos.
Famous Music Videos Directed by Virgil Abloh
"Fashion Killa" – A$AP Rocky
In late 2013, ASAP Rocky dropped the music video for Fashion Killa. The video, which was co-produced by Rocky and Abloh, featured a special appearance by Rihanna as the female lead and a cameo from ASAP Ferg. The video represented Virgil's first major music video directing opportunities.
"XO Tour Llif3" – Lil Uzi Vert
Virgil actually helped design the cover art for Uzi's 2017 'Luv is Rage 2' which featured the single XO Tour Llif3, which is undoubtedly Uzi's most popular song/music video with over 500 million views on Youtube.
This was Virgil's second major music video he shot, and his signature deconstructed style is on full flex in the video. With goth homages, vampires, and also included cameos from The Weeknd and Nav (which adds to the XO Tour life narrative). The hotel where part of the video was shot in actually fined Virgil and Uzi 3k for the blood in a bathtub sequence.
In an in depth interview with TheFader which highlights Virgil and Uzi's creative professional relationship, Virgil says the video was shot in three countries, over three months.
"Runaway" – Kanye West
The creative relationship of Kanye West and Virgil Abloh has always been one of Popularity. Both being Chicago natives, Virgil started working with West at the age of 22 in 2002 as a creative consultant. Since then Virgil's work with Kanye ranged from designing merch to album art to set designs. In fact, Virgil has worked in Kanye's creative output since before The College Dropout. Kanye has described Virgil as "one of the smartest, fastest, most innovative people I've created with."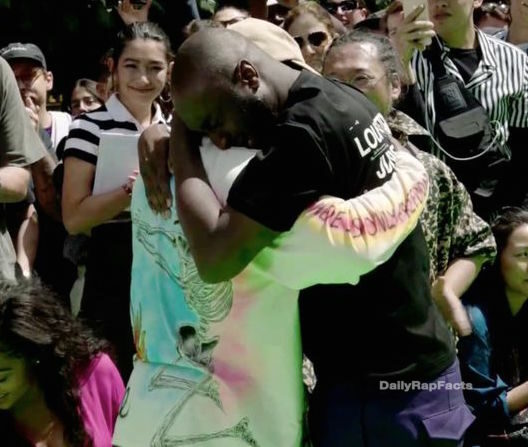 It's no secret that the 2010 song Runaway is very personal to Kanye so him asking Virgil to work on it with him was considered a great honor. Virgil helped design many artistic pieces behind Kanye's 2010 'My Beautiful Dark Twisted Fantasy' album, including the album cover.
Fun fact: Kanye actually expanded on the Runaway video and created a 30 min compilation musical short film with songs from the album.
"Shake The Room" – Pop Smoke ft Quavo
https://www.youtube.com/watch?v=WoHaaOpOjqo
This 2020 music video was filmed during Paris Fashion Week by fashion designer and artistic director Virgil Abloh's Off-White International Rap Video Production Studio, which prefaces the video with "This video is real life footage. This is barely a 'video shoot.'"
Shake the Room shows Pop Smoke and Quavo dining at a fancy restaurant, drinking wine with Parisians and driving along the city's streets, just one month before Pop Smoke would be shot and killed during a home invasion in Los Angeles. "In loving memory Pop Smoke forever," the title card reads for the video's closing minute.
Virgil's influence on the world of music and hip-hop culture cannot be overlooked.
Rest in Peace Virgil Abloh.
You can read the article of famous hip-hip covers designed by Virgil below