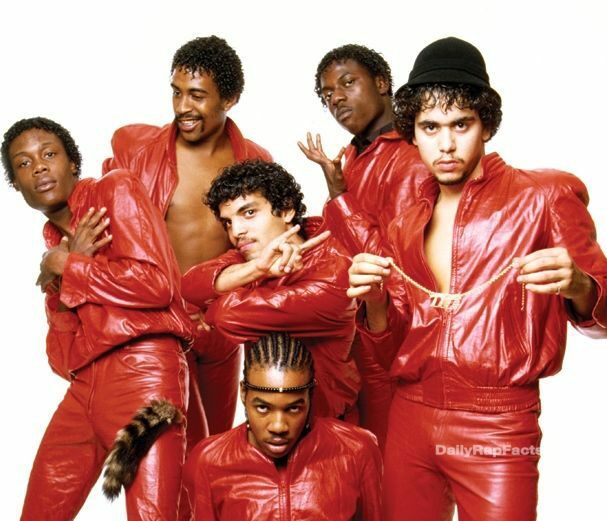 The Fearless Four (also known as The Fearless 4 or Fearless Four) was originally a duo of Devastating Tito and Master O.C. and they were called The Houserockers Crew. They were later joined by Great Peso, D.L.B., Mighty Mike C and Krazy Eddie, the six-member rap group were known as the Fearless Four. Mike Ski & Troy B of The Disco Four were also brief members.
The Fearless Four were signed to Bobby Robinson's Enjoy Records, but after the success of their biggest hit "Rockin' It" which was released in 1981, Harlem's Fearless Four signed to Elektra Records in 1983 making them the first rap group to sign to a major label. The Fearless Four only released two singles for Elektra Records, "Just Rock" and "Problems of the World," the latter of which was produced by Kurtis Blow.
The Fearless Four only released one studio album, Creepin' up on Ya, in 1994.
Elektra Records (1983)
Read: Kurtis Blow was the first rapper signed to a major label