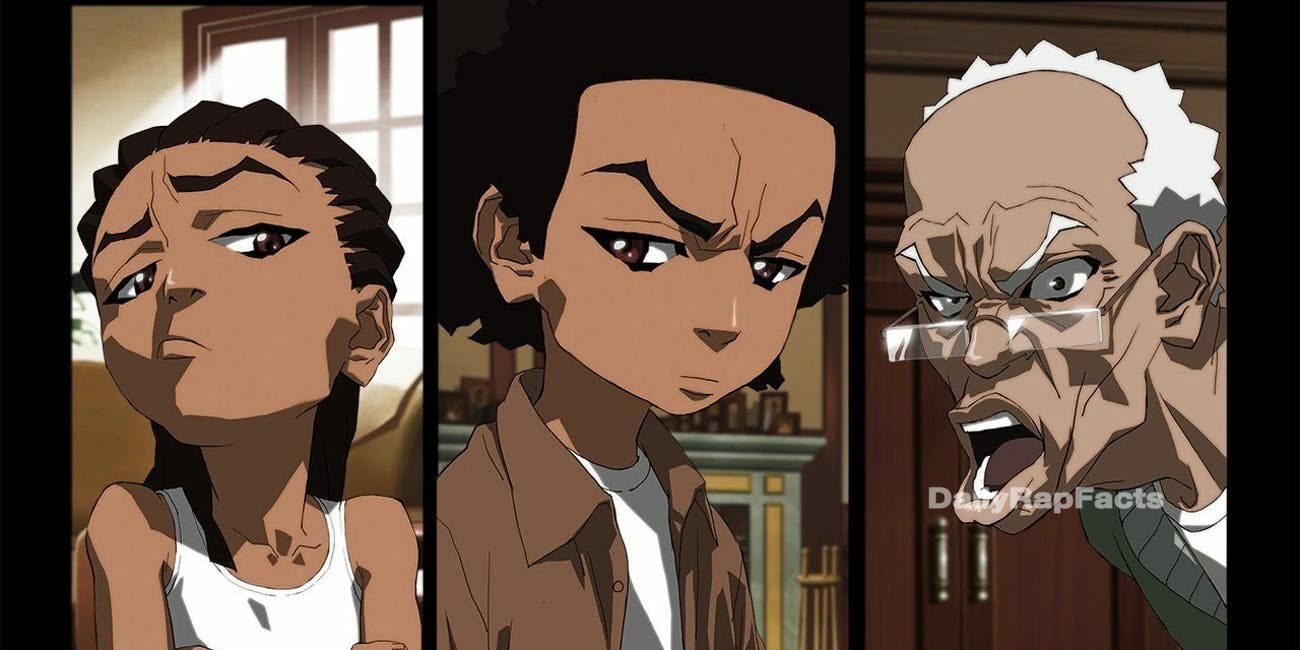 The rumors of Aaron McGruder re-launching his animated series The Boondocks have finally been put to rest! The series has found a a new home at HBO Max.
"The Boondocks was a revolutionary series that sparked conversations on hot button issues and brought dark subjects into the light with episodes like 'The Trial of Robert Kelly,' 'The Fundraiser' and 'The Story of Gangstalicious,'" said the chief content officer for HBO Max, Kevin Reilly. "Aaron is a gifted visionary whose unique style of storytelling is a welcome voice, and we are elated the Freemans are making their thugnificent comeback on HBO Max."
The streaming platform has prepared two re-imaged seasons of the hit show. The animated series is set to premiere in Fall of 2020 with a fifty-minute special. All previous episodes of The Boondocks will be available on HBO Max when the service launches in the spring.