Nas' father Olu Dara played the cornet solo at the end of Nas' 1994 Illmatic record, "Life's a Bitch" featuring. AZ. The record was Nas' first collaboration with his father and AZ's first recorded verse on wax. The song was produced by L.E.S.. Nas originally wanted to sample Mtume's "Juicy Fruit" but producer L.E.S. sampled The Gap Band's "Yearning For Your Love" instead.
"I asked my dad to play on the end of it—I told him to play whatever comes to mind when he thinks of me as a kid. I think he's really proud to see me coming up and really taking my life serious and doing what I want." Nas told Rolling Stone.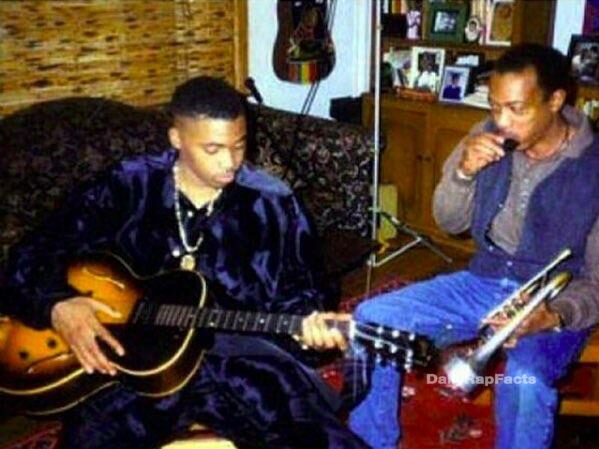 Jazz and blues man Olu Dara also collaborated with his son Nas on 1998 "Jungle Jay" and he played the cornet on Nas' 2002 "Dance" from his album God's Son, a posthumous tribute to Nas' late mom, Anne Jones, who died of breast cancer on April 7, 2002.
Read: Nas' daughter Destiny is listed as an Executive Producer on Stillmatic so she'll always receive royalty checks from the album
Read: Nas almost suffocated during the "I Am…" album cover shoot