The Givenchy jacket The Weeknd wore during his Super Bowl performance weighted 44 pounds
During the 56th Super Bowl Halftime performance inside Tampa's Raymond James Stadium, The Weeknd performed with a full choir, dancers, a custom-built set and a custom built red hand-embroidered Givenchy jacket that weighted 44 pounds.
The red jacket with thousands of crystals was designed by Givenchy Creative Director Matthew M. Williams. According to a Givenchy press release breaking down jacket, Four embroiderers worked on the red jacket for over 250 hours.
"It's truly an honor to have dressed The Weeknd for his incredible Super Bowl show," Williams said in a statement. "To me, fashion is all about infusing what you wear with a unique personality, and The Weeknd brought his look to life with his energy, character and sense of style."
The Weekend posted on his story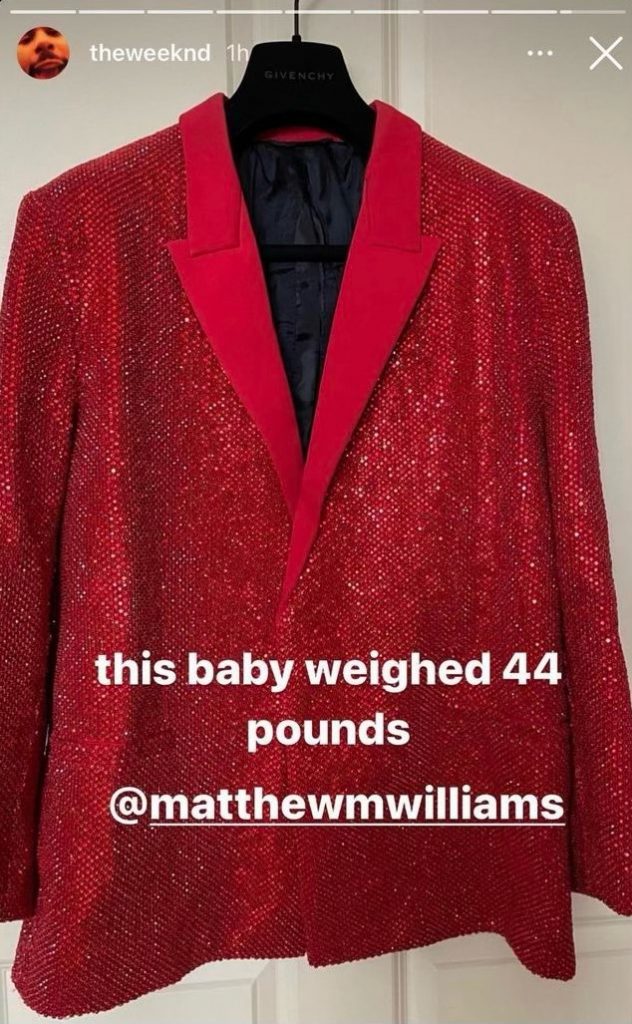 Congrats to Tom Brady and The Tampa Bay Buccaneers for winning.
Read: Pop Smoke's 'Aim for the Moon' was originally going to be a Travis Scott song