Whenever Drake and 21 Savage hit a song together, most could agree the outcome was phenomenal. With songs like 'Knife Talk', 'Sneakin' and 'Jimmy Cooks', the duo always seemed to have great chemistry on a track.
Now the famous duo has dropped a 16 song collab album titled, Her Loss. The album dropped on November 4th, 2022 and is set to sell 390k units first week and be No. 1 on the Billboard 200 chart, including 425-450 million on-demand streams.
Here is 5 facts about the album.
5 – Lil Yachty chose the album cover and was a major contributor to the album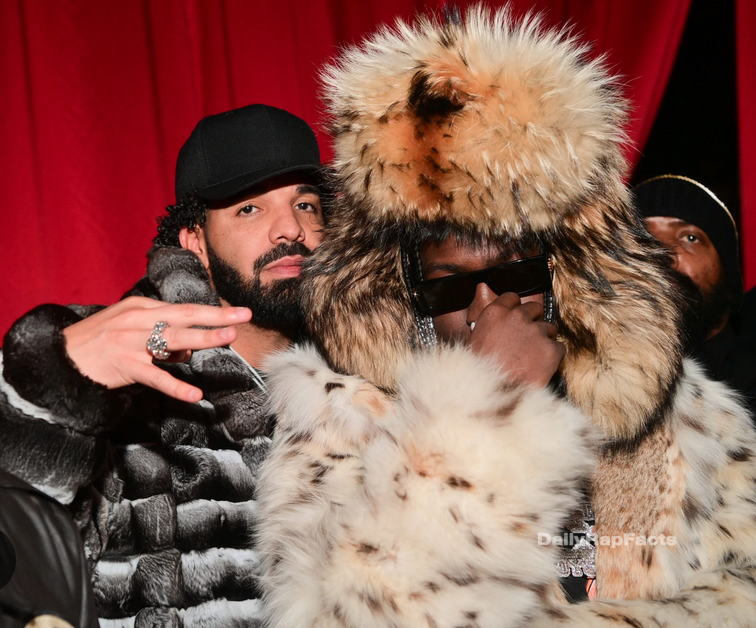 Even before Drake and 21 Savage's collaborative album was released, the cover art for Her Loss had fans intrigued, and it was successfully proposed by none other than the "Poland" rapper, Lil Yachty.
Following the release of Her Loss, Yachty revealed in his Instagram post that he chose the cover while also stating the reason behind his decision.
The rapper called Qui Yasuka's picture "so raw, so authentic, not fabricated" while giving a shout-out to the model. The model, who also goes by the social media name "Suki Baby," is also an adult dancer in Texas.
Yachty also helped write and or produce the tracks, "Major Distrubution", "BackOutsideBoyz"(Yachty also added Ad-libs to this track), "Privileged Rappers," "Pussy & Millions" and "Jumbotron Shit Poppin."
Drake recently took to Instagram to show love to his fellow rapper and friend for heavily contributing to his album.
4 – Famous producers Metro Boomin, Wheezy, and Tay Keith both helped produce songs on the album
Both Wheezy and Tay Keith helped produce "Broke Boys" and Tay Keith helped produce the famous Daft Punk sampled "Circo Loco".
Metro Boomin solely produced the song 'More M's'. Leading many to speculate that it teases Metro's highly anticipated new blockbuster album Heroes & Villains, dropping in December 2022.
3 – Drake has double the airtime of 21 Savage on the album
In a tweet by @HipHopNumbers it is claimed that Drake had 66% of the lyrics on the album compared to 21 savage much lower 26%.
In comparison, Future had almost double the airtime of Drake on their collab project, 'What a Time To Be Alive'.
2 – 21 Savage encouraged Drake to call out multiple rappers and celebrities on the album
The album is full of disses , as some of them are more straight forward than others, 21 Savage has gone on record in an interview with Akademics, saying he encouraged Drake to drop the disses on the album. Stating, "I told him to talk his sh*t, whatever he stand on I stand on".
The dis lines include shots at Meg the Stallion, Serena William's husband, DRAM, Pusha-T, Kanye West, Ice Spice, and more.
In a YouTube video by Pearl Fountain, they explain most of the disses (whether they were subliminal or not).
1 – Drake and 21 Savage have teased going on tour together in the near future
During a conversation with 21 on Drake's SiriusXM radio show, Table for One, Drake states "I'm excited for the tour, and just another opportunity for me to be with my brother and, just, I mean shit our set that night is going to be dangerous." 21 seemed to agree.
DailyRapFacts will be sure to update fans on any upcoming Drake or 21 savage concert dates.
Although Her Loss came with its fair share of controversy, great collaboration albums like this from two of the top rappers in the game is very rare. The album also did its job of getting Drake and 21 the attention and streams they wanted.
Her Loss.