Dr. Dre 1999's Still D.R.E. was written by Jay-Z, the song was the lead single off Dr. Dre's second album 2001.
When Dr. Dre was working on his Chronic 2001 album, he brought in Jay-Z to help write his comeback record, Jay-Z wrote all of the lyrics for 1999's Still D.R.E.. Dr. Dre, Mel-Man and Scott Storch produced the song and featured Snoop Dogg on the hook. Still D.R.E. peaked at No. 93 on the US Billboard Hot 100 but the song was more successful in the U.K..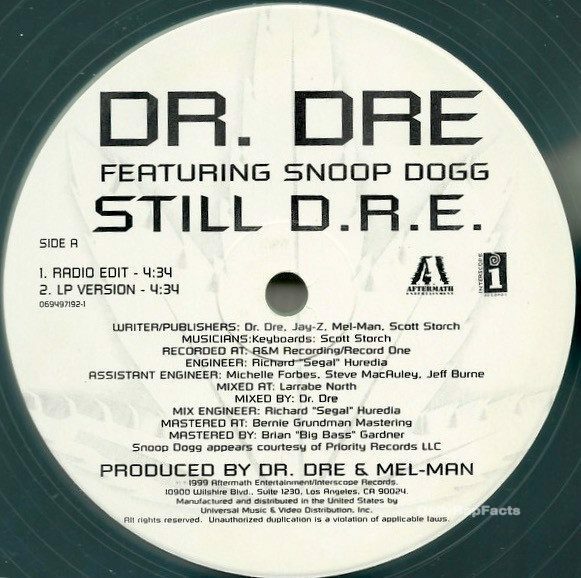 Read: Jay-Z wrote "Buggin'" the Bugs Bunny rap at the end of Space Jam
"At first, he wrote about diamonds and Bentleys," Dr. Dre told Blaze magazine in 1999. "So I told Jay to write some other shit. Jigga sat for 20 minutes and came back with some hard-ass, around-the-way L.A. shit." 
Watch the music video for Still D.R.E. below, directed by Hype Williams.
Read: Dr. Dre was the first hip-hop producer to win a Grammy for Producer of The Year
Read: Jay-Z shot his older brother when he was 12
Read: Scott Storch was a founding member of The Roots