What ended in 2005 with the amusement park, AstroWorld, Travis brought back to life with his album
Houston's history runs deep. From music culture to food, Houston, Texas shares a lot of rich culture to the world. Its makings sometimes branches off and becomes a muse for future ideas. For Travis Scott, AstroWorld — now defunct in Houston — became the center for his 2018 album.
Travis' goal was to bring Houston's sound to the forefront. "I just want to continue where it started," he told MTV in an interview. His album AstroWorld, aesthetically touched all cylinders of the culture that inspired him.
AstroWorld opened on June 1, 1968, the project of Judge Roy Hofheinz, former Houston Mayor. In 1975, the park was sold to SixFlags Cooperation by the Hofheinz family. On on October 30, 2005, AstroWorld would have its final day.
Travis recalls trying to go back to the park at age 16-17, and being in disbelief that the park was actually gone. The area where AstroWorld once occupied, is now just a grassy area, serving an extra parking lot for the overflow of traffic that comes from Houston's Livestock and Rodeo shows.
Sonically, Travis was able to bring in the production needed to structure his album around the energy of Houston. Travis' AstroWorld album is an experience. He wants to take his fans on a roller coaster, carousel, and have a chance to escape.
The album went on to be the second largest debut of 2018, selling 537,000 equivalent album units in its opening week. Although there was a bundle for the album, the sales didn't drop over time, proving the album stood the test of time.
Travis went on to put together his AstroWorld Festival and tour. Theatrical, Travis put together something special for his fans. Naming the tour "Astroworld: Wish You Were Here" was right on point. It was a tour you wished you experienced.
What ended in 2005 with the amusement park, AstroWorld, Travis brought back to life with his album. Rides like Texas Cyclone, Thuder River, Bamboo Shot and Greezed Lightnin' can be experienced in Travis' creative offering.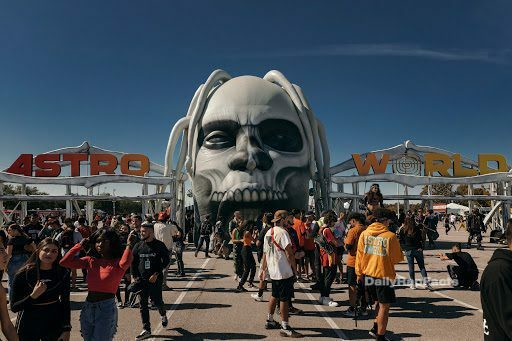 Read: Travis Scott once performed "Goosebumps" 14 Times in a Row
Read: Travis Scott's "3500" was originally for Kanye West's 'The Life Of Pablo' album