On the seventh episode of Rap Words, rapper Swae Lee reads a few words from the first edition of the Rap Dictionary! We recorded this in a private entrance of a club in Toronto. Swae Lee goes over some Hip Hop slang and some of his favorite words in the book like "Bad bitch" and more. Thank you Swae Lee, we love you.
Rap Dictionary is available for purchase here. If you're new to DailyRapFacts, subscribe here: https://drf.ac/subscribe
Watch Swae Lee read a Rap Dictionary below.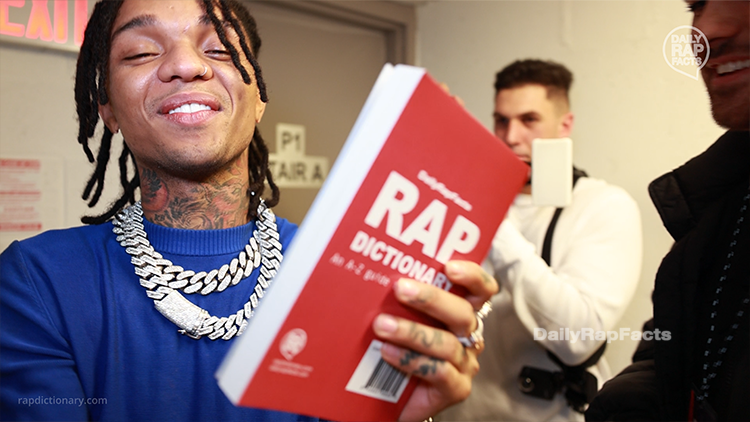 Read: Watch Sonny Digital read a Rap Dictionary
Read: Watch CEO Trayle read a Rap Dictionary
Read: Watch TVGucci read a Rap Dictionary