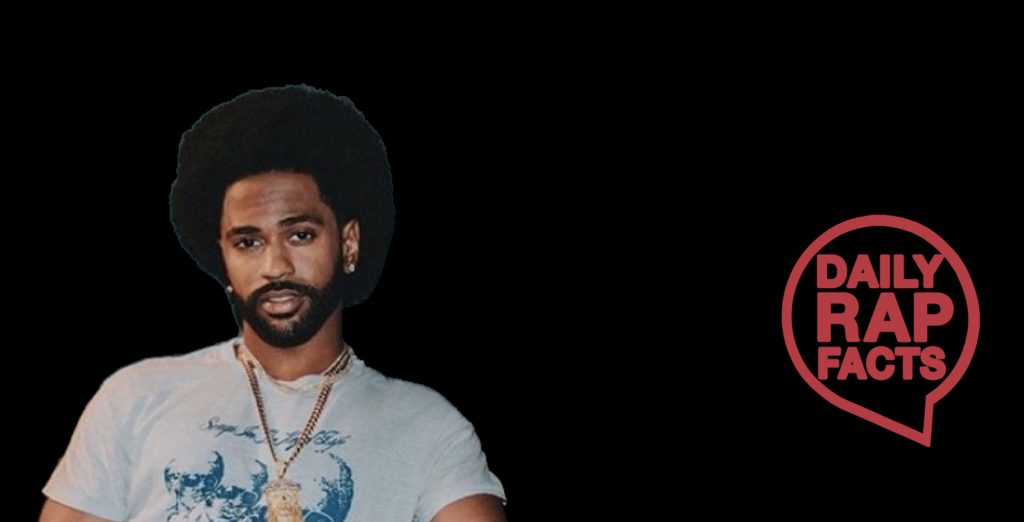 Big Sean's full circle moment with 'Detroit 2'
"The artist has studied this world of variety and has, we suppose, unobtrusively found his way in it. His sense of direction has brought order into the passing stream of image and experience. This sense of direction in nature and life, this branching and spreading array, I shall compare with the root of a tree." – Paul Klee
Growth is paramount in reaching a new level. Alignment and timing form divinity. The two are synonymous pieces to your entity, laboring for strengthened roots. All occurrences — whether good or bad — are working for the greater good of your outcome. The outcome isn't a one-stop shop. We're constantly shedding layers for more clarity on our path. The collage we create for our story is not a straight path.
Acceptance borrows the agony of pain, but denial has fatal reactions. Surrendering to the present moment is not the neighbor to giving up, when it's all a part of your blueprint to move forward. When you've been doing something for so long, you can become fatigued, uninspired and expiration creeps in your peripheral vision. After much time of entrenchment, a loss of self becomes an identity partner, as you discover new ways to strengthen your roots. 
Big Sean's journey is not a straight path, and it's a guaranteed reality, for a lot of us. As he explains his process of growth, he corrects himself, often, saying "when you go through," instead of "if you go through." 
There's light at the end of the tunnel. For Sean, his fifth album, 'Detroit 2,' is the embodiment of blurred sight turned into clarity, the alignment that once was unknown, a trust system built from faith and experience. 
Big Sean's "I Decided." is the subconscious precursor to Detroit 2. You can hear aspiration in Sean on the end of "Bigger Than Me," the final track on I Decided. What we have on our itinerary may vary from what the universe has planned. Sean's absence was met with the universe's presence. 
"I guess subconsciously," Sean tells me in regards to whether Detroit 2 was the conscious aftermath of I Decided. "But that's a great way to look at it. Nobody's ever analyzed it like that. I'm a work in progress. I've been doing a lot of work on myself, but it's a continuous thing. Me being burnt out or me feeling broken inside, or me being depressed, or me having all this anxiety, has led me on a path of walking in my purpose and on a path of making myself a priority, which is something I never did." 
Following I Decided., Sean had to rediscover himself. He hit a ceiling and renewed energy became the source of guidance. "I think that's what the whole embodiment of Detroit 2 really is. Before that, after I Decided, I felt like I hit a limit… like okay, this is about as far as I could go until I expanded my bandwidth. I had to return to my passion because it had died out. I had to return to my hunger. Through spiritual practices, meditation, journaling, taking time for myself, I was able to relight that flame and relight that hunger, that passion and come back to my roots, but as a newer, improved, more mature version of myself."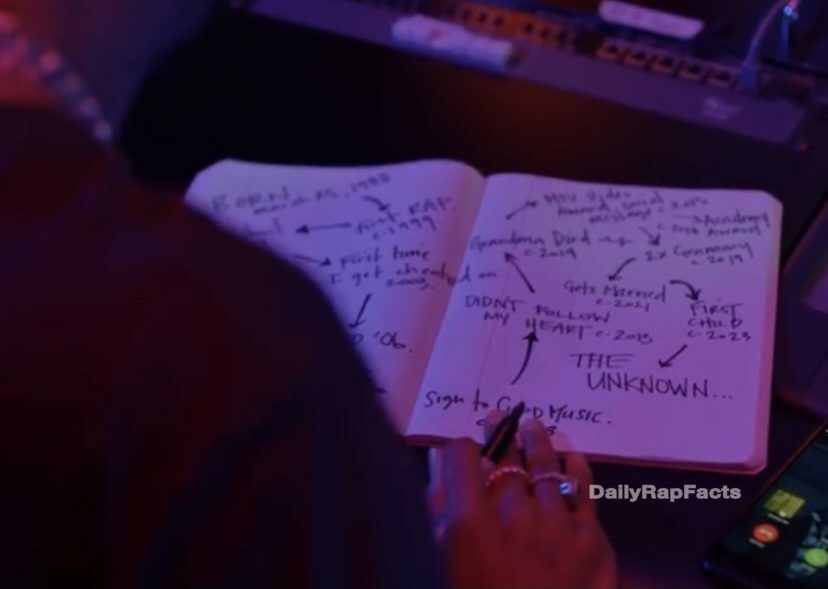 The present moment is ours for the taking, yet, we gravitate to the unknown (the future) and things that can longer be changed (the past). Meditation helps bring you into the present moment with awareness. Sean has been meditating since the age of 16-17 years-old, time he holds near and dear.
"It was something that helped me out a lot. Later on in my life, like the last couple of years, I really, really been making sure I meditate everyday and making sure I take that time out for myself. I realized that it's one of the most important things I can do for myself and it gives me time to just focus all on me. Sometimes my mind wanders and I have to bring it back to whatever it is I'm meditating on. It's some of the time that I value the most." 
Sean cleanses himself of that which is out of his control. Anxiety awaits those who focus on the uncontrollable. Of course, this is much easier said than done, but everyday is a good day to begin this process. "I feel like I'm in control of my feelings. I'm in control of my destiny. I'm in control of what I put out into the universe, because I do feel like what you give is what you get. I feel like it's just a boomerang: it all comes right back to you. That's why I know how important it is to stay happier, to have a positive attitude and outlook on things. I can't control how people perceive me, can't control what happens in the universe. That's one of things that [COVID 19] showed us. We can't control that the whole world is on lockdown. What we really should work on is things we can control." 
The unknown is to be embraced and not feared, a lesson to be learned and constantly worked on. Sean places his faith in his higher power and handles only the things in his control.  
"You never achieve anything great by knowing what is going to happen all the time. It was always the unknown that brings about the unknown possibilities, results and greatness. For me, to embrace the unknown and not be scared of it, it's the faith that I have. It's always going to work out if my heart is in the right place. If I'm putting the right intention to it and doing it for the right reasons, I got faith that it's always gonna work out for me. And work out meaning happy. That's what real success is. It's not always about the money. Obviously, I love money. But I've also been the most depressed I've ever been and had the most money I've ever had. It's deeper than that."
Sean's first lyrics on his 2014 Detroit mixtape were "today if I don't earn, best believe I'm gon' learn." He's made music about getting to the money, love, loss, motivation, etc, and while he enjoys money, songs like "Single Again" and "Deep Reverence" show an extension of his current focuses. 
"Making money is a very, very amazing, important thing and that's what makes our world go 'round — technically. But, money comes and goes. What you learn can benefit you, your family, the people around you and you learn [in order] to teach. I feel like that's my purpose more so than just earning some money. My purpose is to inspire, teach what's been taught to me." 
Like, why don't schools teach more mathematics?

Less trigonometry and more about taxes?

They at the chalkboard, teaching us ass backwards

How about preparing us for life instead of lab rat us?

– Big Sean "24K of Gold" from 2014 Detroit mixtape
Sean's desire for school systems to develop better classes for students continues on Detroit 2, on his Nipsey Hussle-assisted single, "Deep Reverence," where he raps about the school subjects taught to him,  but none that helped with his mental health. If Big Sean — Mr. Anderson was a teacher — he said he'd teach a more in-depth health class (around mental health), a class on taxes, and a fun class for students to be free in their own element. 
"I realize that mental health is health. You don't be like 'my hand health is really good today' or 'my shoulder health is exceptional. In health class, which we had, I feel like it's important to talk about things like anxiety and how to deal with it, or how to express yourself — communication. That was more important than trigonometry for me or chemistry. I would do [a class on] taxes, life skills, you learn what an LLC is… learn how to set up a business… and I think there should be a class where it's just like fun because I feel like that would deliver a better result than all the other classes, too." 
In 2012, Sean would upload a series of videos constituting growth and development. The videos come full circle on his current standpoint with the universe and Detroit 2. Of course, the voyage is not complete. With so many lessons learned, so far, perhaps Sean Anderson will have a book published in the future. 
"That might be something I should do, especially now. I could do a book, just gotta figure out exactly what it would be about. I could do a book on a few things, so yeah, I would love to do that. I would love to be an author. I do need to do one, because I do have a lot I need to put into a book and then keep doing them."
On 'I Decided.,' Sean envisioned himself as someone who got to the end of his life and regretted it all. He sees this go around as having another opportunity to do what he feels he should be doing. 2020 has been the year of loss and lessons. Time is precious and so is the value of a human life. For Sean, he's trading in his procrastination for more decisive living. 
"Embracing the unknown and not waiting around to do things that you think you're always gonna have time to do," Sean told me, in response to what he's learned during the COVID-19 lockdown. "It taught me to do the things that are on your heart, that you want to do, at least. Because you can't always count on things being there." 
Detroit, the mixtape, hosted the song "100" with Kendrick Lamar and Royce Da 5'9, where Sean raps on the hook, "As I look up to the sky, I thought about 100 things to do before I die." 
"We've been losing so many people, so many heroes, so many friends, family. I can't think about how many people I've lost that I personally knew. My mom's best friend, my old assistant committed suicide. Chadwick, Kobe, Nipsey, and a long list. Breonna Taylor, George Floyd. All these people who have affected us greatly who have hurt our hearts and we've shed tears over. It's taught me to not waste any time." 
Showing a person your porch, allows them to add thought to possibilities of your living room. Sean, however, walks in his truth, and negativity won't be subjected to a guarded heart. 
There's a certainty in the unknown. You'll certainly learn to embrace it or brace yourself to face anxiety. To be acquainted with fear is to dance with the devil. Detroit 2 — Sean's representation of his city, his new-found growth and strengthened roots — a human who has a mission to inspire and lead with the truth of his vulnerability. I hope we can all look back on our lives and say "we did it."