If you have or had dreams of becoming a really good rapper, musician, or songwriter, we have something that will help you write your lyrics better.
Our signature high quality and hardcover RHYMEBOOK for Rappers, Musicians, Artists, & Songwriters was designed in Minneapolis and available in two colors, red and black. The 220 page notebook has 3/4 lined and 1/4 blank pages for writing rhymes, bars, lyrics, poetry, ideas, and more.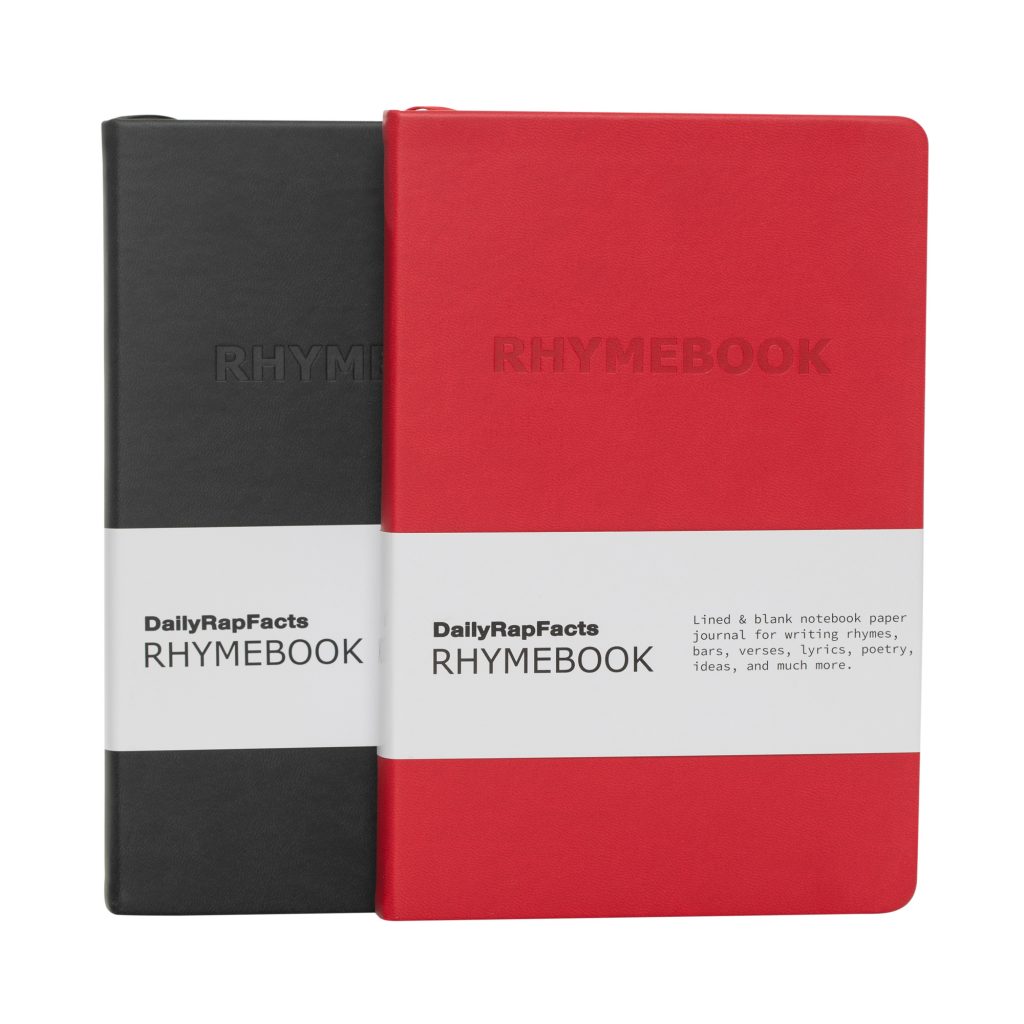 The rhyme book notebook has an inner envelope which includes a DRF-RB sticker pack. We really designed this notebook with creative writers in mind. A RHYMEBOOK is truly the best creative journal notebook for writing songs.
What's inside a RHYMEBOOK
– 'How To Write Raps' guide
– DRF-RB sticker pack
– DRF-RB punchcard