Kill at Will, also known as At Will in its censored version (Released December 18, 1990) the debut EP by Ice Cube was the first hip-hop EP to go platinum. The album was produced by Chilly Chill, Ice Cube and Sir Jinx and released by Priority Records.
Ice Cube's 7-track EP "Kill at Will" peaked at No. 34 on the U.S. Billboard 200 chart and No. 5 on the U.S. Top R&B/Hip Hop Albums chart.
Read: Run-DMC's 'Raising Hell' was the first hip-hop album to go platinum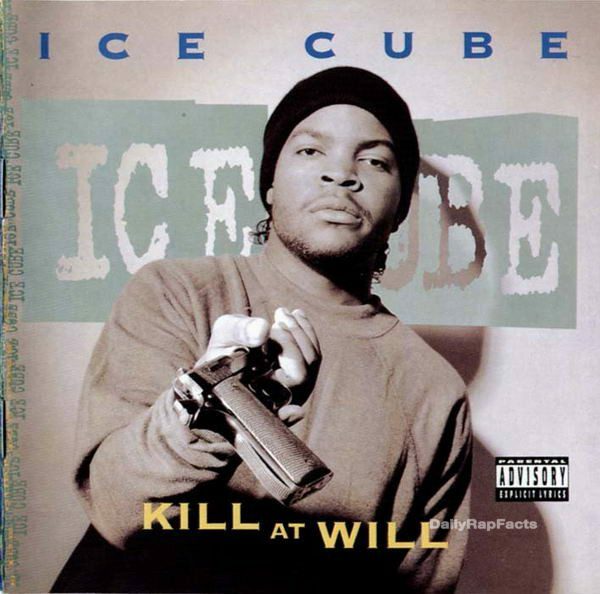 Ice Cube's "Kill at Will" tracklist
"Jackin' for Beats"
"Get off My Dick and Tell Yo Bitch to Come Here (Remix)"
"The Product"
"Dead Homiez"
"JD's Gaffilin' (Part 2)"
"I Gotta Say What Up!!!"
Read: Tone Loc's "Wild Thing" was the first hip-hop single to go platinum
Read: Ice Cube was in a group called Stereo Crew before he was in N.W.A.
Read: Ice Cube and Del the Funky Homosapien are cousins
Read: Ice Cube directed the music video for Prince's "Love Sign"