Drake's Air Drake jet was designed by Virgil Abloh
Drake's private jet is a Boeing 767 nicknamed "Air Drake", the $185 million Boeing 767 plane was redesigned by Virgil Abloh.
Drake purchased the Boeing 767-300F for a reported $185 million USD as part of a partnership with Canadian freight airline Cargojet.
The late Louis Vuitton/Off-White head designer wrapped the plane is blue skys and white clouds, similar to Drake's "Nothing Was the Same" album cover, the plan definitely is an Ode to the cover.
The plane sits 30 people and towards the engines (The plane has two General Electric CF6 engines) you see the name of the plane "Air Drake" labeled on it. Virgil put Drake's signature OVO owl logo sitting atop a globe on the tails. You can also see Virgil's "VAA" logo. The plane was "Abloh Engineering".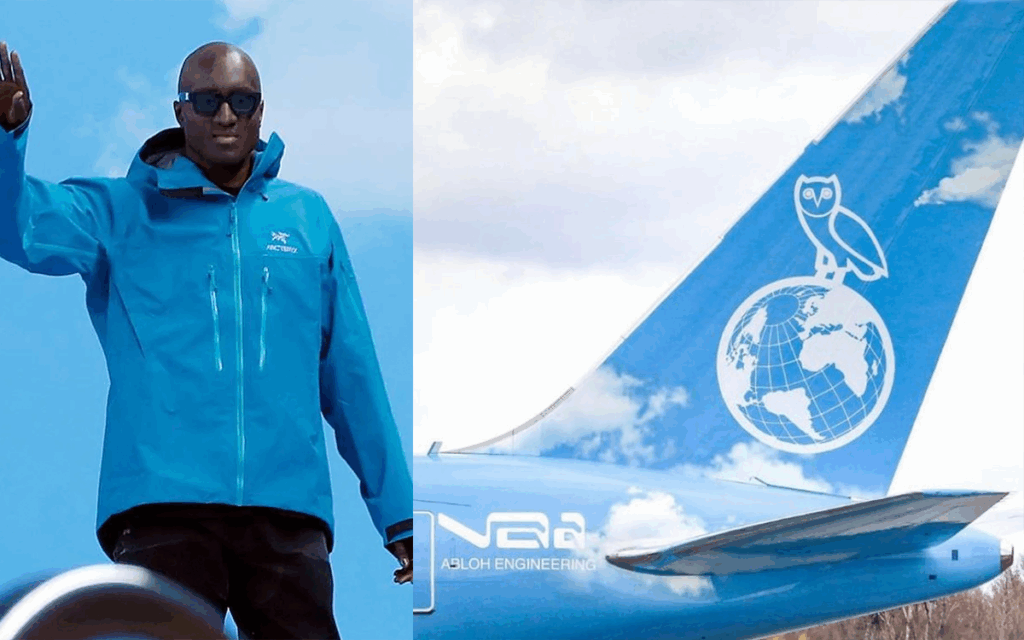 On the bottom of the plane, you can read: "If you're reading this we left." That's another ode to Drake's 2015 mixtape If You're Reading This It's Too Late
Watch the video below to see inside Drake's $220 Million Private Jet
Rest in Peace Virgil.
When Virgil Passed away Drake posted some photos of the plan with the caption: "My plan is to touch the sky 1000 more times for you…love you eternally brother, thank you for everything,"