American comedic actor, Jim Carrey, known for hit movies such as Liar Liar, Dumb and Dumber, The Grinch, The Mask, and many more, was featured as the voice of '103.5 Dawn FM' on The Weeknd's 2022 album 'Dawn FM'.
So how did this seemingly random collaboration happen?
Turns out, Jim Carrey and Abel Tesfaye (now known as The Weeknd) both grew up in the town of Scarborough, Ontario. While growing up Abel was a big fan of Jim Carreys movies. In an interview with Variety in 2020, he recalls the first movie he ever saw in theaters was Jim Carreys, The Mask. "My mom took me when I was 4, and his perfomance blew me away", The Weeknd stated. Abel then goes onto explain how that movie inspired him to want to be a performer/in show business.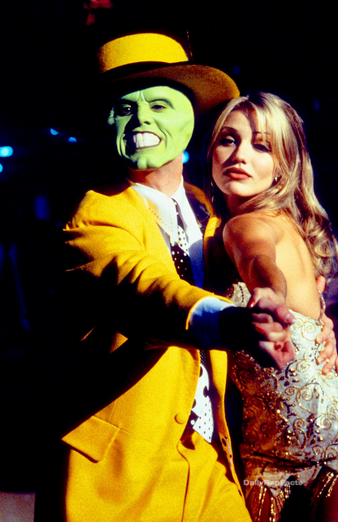 Ironically, Jim Carrey made an appearance in The Weeknd's 'Out of Time' music video. Posing as a strange doctor who puts a 'mask' on The Weeknd.
But how did Jim Carrey and The Weeknd link up and become so close that Abel asked him to be a part of the album?
Turns out, they were introduced to one another in a group chat by the Sadfie brothers, a brotherly duo of filmmakers who knew both of them admired each others work. In an an interview with USAtoday, The Weeknd explains he invited Carrey to hear some of his new music. "I texted him the address of my condo in L.A., Jim replied, 'I can literally see your place from my balcony,' and we got out telescopes and were waving to each other, and he picked me up and we went to breakfast and showed him some of my new music, it was surreal."
While the two begun to get closer as friends, The Weeknd came up with the idea to put one of his childhood icons into his new body of work.
The Weeknd explained how he wanted Carrey to be the voice of the radio station in purgatory, DAWN FM, to which Carrey replied, "I love you, but I don't want to do any work."
After some time, Jim, who described the Weeknd as "an incredible artist and a lovely person," was unable to resist the opportunity to appear on what became one of the biggest albums of 2022.
Just before Dawn FM's January arrival, Carrey shared that he and his "good friend Abel" listened to the record together before its release and that he was "thrilled to play a part in his symphony." The Weeknd replied, "Thank you for being a part of this. It's kismet. Full circle."