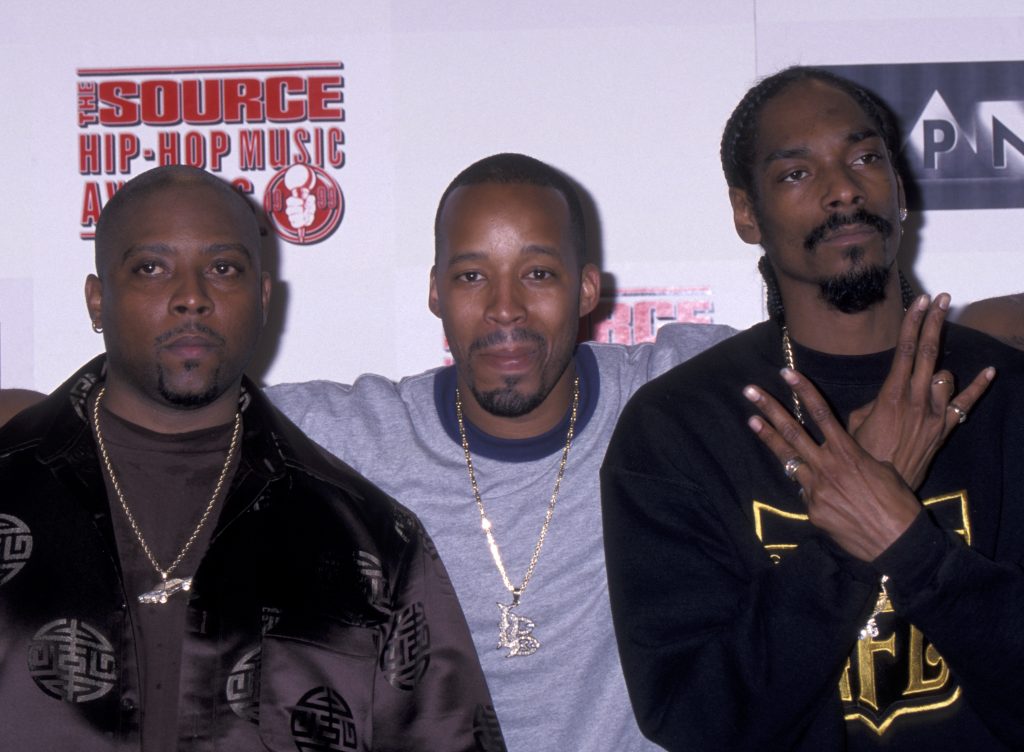 Nate Dogg, Snoop Dogg, and Warren G were once in a local rap group named 213, which was L.A.'s original telephone area code.
The rap trio started in 1992 and they first appeared together on "Ain't No Fun (If the Homies Can't Have None)" from Snoop Dogg's solo debut album Doggystyle, which also featured Kurupt of Tha Dogg Pound. The groups name was inspired by oakland rap group 415.
In 1994, 213 released their EP "St. Ides EP."
In 2004, 213 released their only album "The Hard Way" which peaked at No. 4 on the U.S. Billboard 200 chart.
"213 was me, Snoop, and Nate. That was my crew. We fell in love with [the group] 415 — Richie Rich, D-Loc and those guys in Oakland. So we was like, "Man, they 415, that's they area code. So we might as well call ourselves 213 and represent from where we from down here." Warren G told Rolling Stone
Read: RBX gave Snoop Dogg a ride to a studio session with Dr. Dre and ended up being featured on The Chronic
Read: Snoop Dogg went to school with Cameron Diaz and sold her weed