Last week, Meek Mill shared a protest song that's reflective of the times we're in, "Otherside of America." It turns out that the late Nipsey Hussle was supposed to be on the track. 
On Instagram, Meek shared a text thread between himself, Nipsey and another person. Nipsey actually came up with the title of the song and recorded a verse, stating "ima go in." The messages were being sent on March 14, 2019. Nipsey was taken away from the world on March 31, 2019. 
The two artists were supposed to put out a collaborative body of work, but the project hasn't been released, nor is it clear if we'll ever hear it.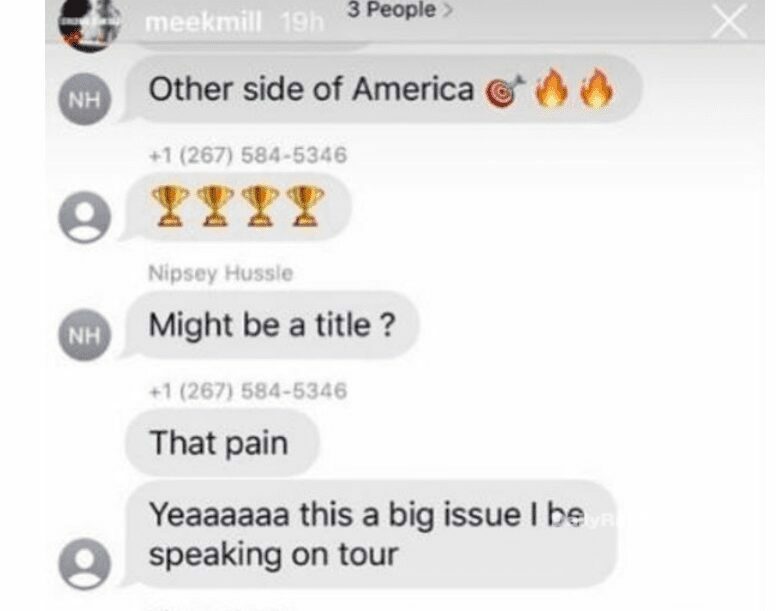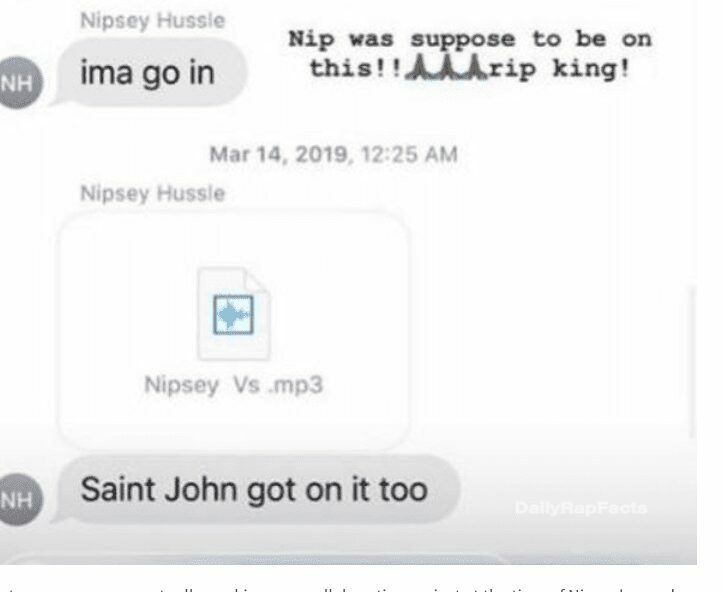 Read: Meek Mill was part of a group called "The Bloodhoundz" before starting a solo career
Read: Meek Mill's real name is Robert Williams and Rick Ross' real name is William Roberts