If you call yourself a J. Cole fan, here are 11 facts (and more) you didn't know about Jermaine Lamarr Cole AkA J. Cole AkA Moo Dee.
11. J. Cole attended St. Johns University on an academic scholarship, he graduated from St. Johns University in 2007 with a 3.8 GPA and Magna Cum Laude Honors. J. Cole majored in communications but he didn't receive his diploma until 2015 due to an overdue library book.
10. While attending St. Johns university, J. Cole was a walk-on for the St. Johns Men's Basketball team however, J. Cole never showed up when he was called back by the team, he chose to focus on music instead. J. Cole did partake in student life at college. During his senior year, he became the president of the pan-African student coalition, Haraya.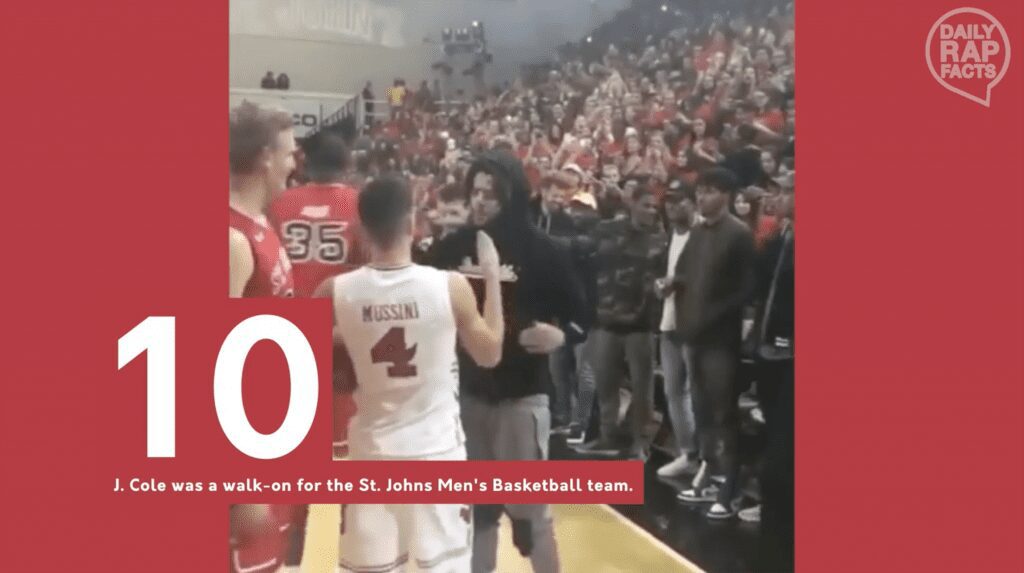 9. J. Cole is half german and he was born in Frankfurt, Germany on a US military base. His mother Kay relocated him and his brother to an army base in North Carolina when he was just eight months old.
Read: J. Cole is half-German and he was born in Frankfurt, Germany
8. J. Cole's first rap name was "Blaza" he then switched it to "The Therapist." He started rapping at the age of 12 but didn't take rapping seriously until he was 15 when he linked up with a local North Carolina rap group Bomm Sheltuh.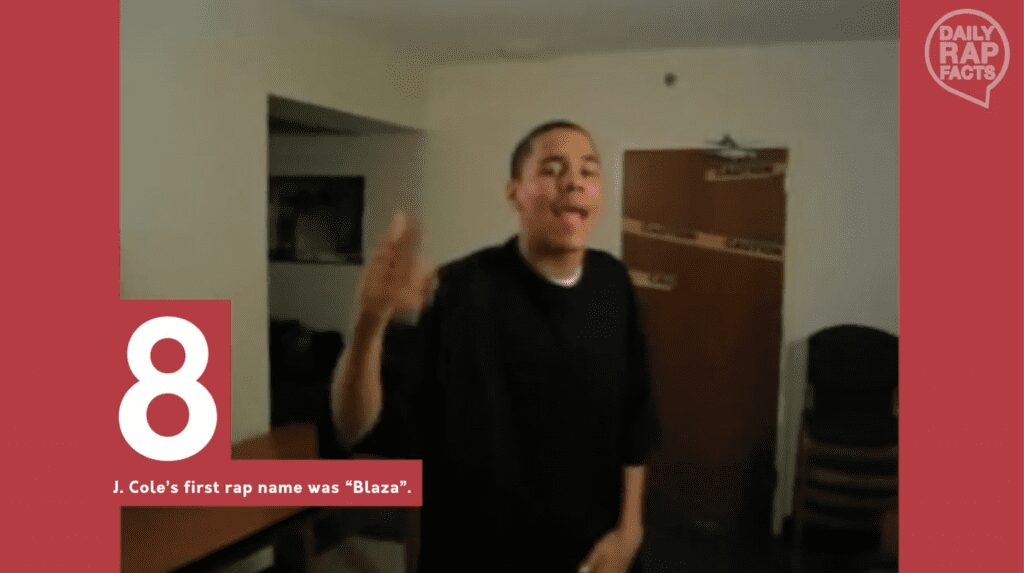 7. J. Cole started producing his own music in his room at the age of 15 with the help of his mother who bought him a $1,300 ASR-X beat machine for Christmas. Cole agreed to buy his own clothes for the next year, skip out on getting a birthday present, and had to pay his own way to basketball camp the next summer.
6. From the 5th to 12th grade, J. Cole played the violin. He was the first chair violinist at his high school Terry Sandford Orchestra. J. Cole is also a skilled guitar player.
Read: From the 5th to 12th grade, J. Cole played the violin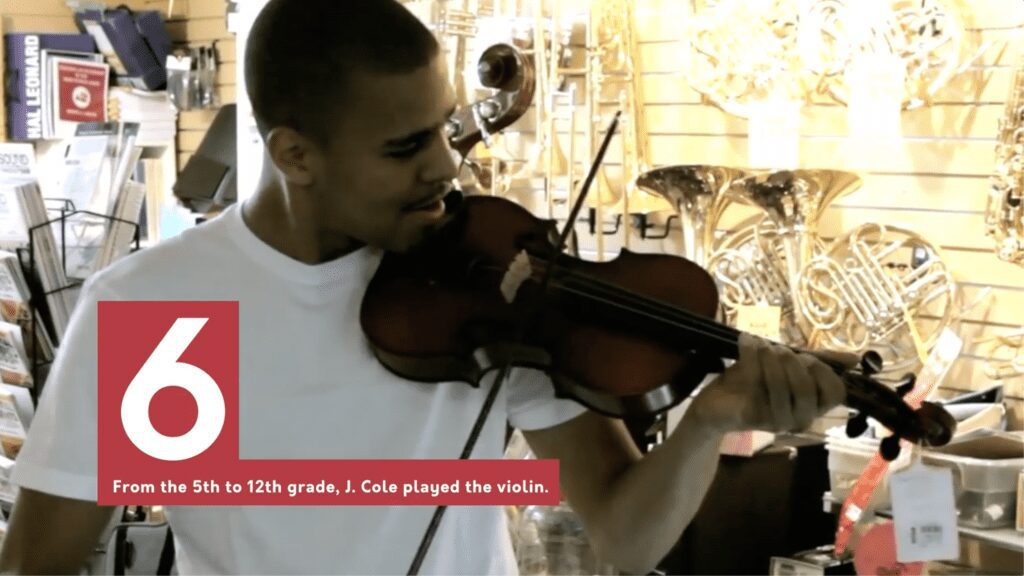 5. J. Cole briefly held jobs as an ad salesman at a newspaper company and a bill collector he has admitted that he struggled working both roles. J. Cole also worked at a skating rink in Fayetteville, where he had to dress up as a kangaroo mascot to entertain the customers.
4. Not only did J. Cole attend Dave Chappelle's movie Block Party, he sat in the front row. The taping took place in Brooklyn, New York and J. Cole had won tickets to the event.
3. Jay Z delayed J. Cole's debut studio album "Cole World" so he himself can feature on it. J. Cole had submitted the album and it was already being mastered until Jay Z was inspired enough to hop on "Mr. Nice Watch." .. When J. Cole first met Jay Z, his first thought was "Damn, I'm taller than Jay-Z." Cole is only an inch taller than Jay Z who is 6'2.
2. J. Cole credits Canibus' first album, Can-I-Bus, for changing his perspective on rap music and his approach to songwriting. Canibus ended up dissing Cole on "J Clone" only to apologize later. Cole's influences include Nas, Tupac, Jay Z and Eminem, who have all helped him develop a love for storytelling in his lyrics.
1. Despite sampling Kanye West's "The New Workout Plan" on his single "Work Out," J. Cole has admitted that he isn't a fan of the original song by Kanye. J. Cole's favorite Kanye West album is "The College Dropout" but he says he usually skips "The New Workout Plan". J. Cole also attended Kanye West's first SOB's show in NYC in 2004. J. Cole would later play SOBs himself in 2010.
Read: 11 facts you didn't know about Travis Scott
Read: 11 facts you didn't know about Playboi Carti
Read: 11 facts you didn't know about Kanye West