In 1986, Eric B.—then a DJ at WBLS in New York—was looking for rappers to work with. Eric B went to Long Island and met Alvin Toney a promoter who suggested Freddie Foxxx. Freddie Foxxx also lived in Long Island and when they got to his house, he wasn't home, so the promoter suggested they go meet another Long Island MC named Rakim and from then a legacy was created.
"We went to Freddie Foxxxs house and he wasn't home. He was like I got another dude, he nice too!" "He has a totally different style than Foxx; he got an aggressive style. "This dude got a smooth laid back style." So Alvin takes me to Rakim's house and we start talking." Eric B told AllHipHop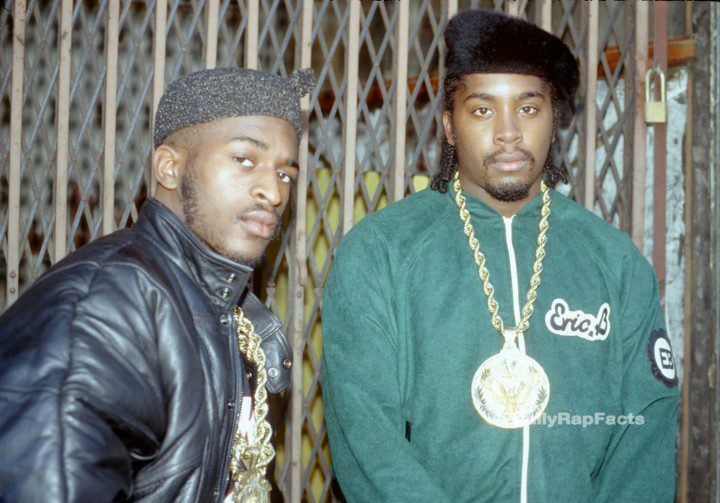 In 1987, Eric B. & Rakim released their debut album Paid in Full.
Read: Fredro Starr used to be Rakim and Jam Master Jay's barber
Read: A$AP Rocky was named after Rakim