Takes a hustler to know another one.
On October 8, 2013, the late Nipsey Hussle released his mixtape Crenshaw, which was priced at $100 for a physical copy and free to just listen and download online. Nipsey only printed 1,000 limited copies with a campaign called "Proud to Pay," which was a campaign for real fans to support his music.
Nipsey Hussle and his team sold the Crenshaw physical CD's for $100 a copy at a pop-up shop in Los Angeles. The $100 mixtape included an autograph and a free ticket to his show.
After hearing about the campaign, Jay-Z reached out to Nipsey Hussle and purchased 100 copies of his mixtape Crenshaw, coming to a total price tag of $10,000.
"I got a DM on Twitter from a respected hip-hop journalist and he was just like, 'Hov respects the move, salute,' Nipsey Hussle told MTV in 2013. "A little while later, I got an email that came through my team that was like, 'Roc Nation, on behalf of Jay Z wants to buy 100 units. Who do we pay? When can we get the shipment out?'"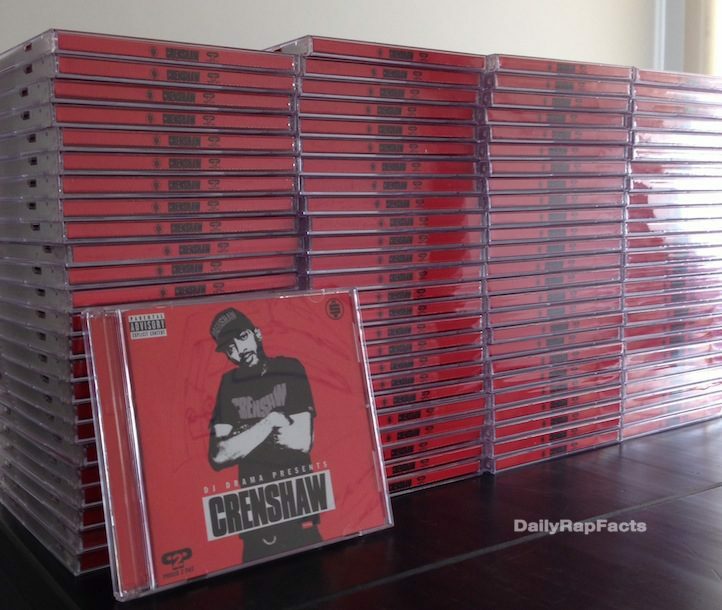 Jay-Z posted the shipment on his blog with the title "#NewRules" and Nipsey Hussle posted a screenshot of the wire transaction between him and Jay-Z on Instagram.
Nipsey's Crenshaw mixtape featured Rick Ross, Dom Kennedy, James Fauntleroy, and Slim Thug, Nipsey Hussle sold all 1,000 of his Crenshaw CD's making a total of $100,000. Rest in Peace to Nipsey Hussle, A true hustler.
Read: Nipsey Hussle Sold His 'Mail Box' Money Mixtape for $1,000 a Copy
Read: Jay-Z wrote "Buggin'" the Bugs Bunny rap at the end of Space Jam
Read: Jay-Z shot his older brother when he was 12