On December 9th, during the 1984 Swatch Watch New York City Fresh Festival Tour that brought hip-hop to arenas and coliseums nationwide, Run DMC became the first rap group to perform in an Arena. The group performed at The Oakland Coliseum Arena The tour was hosted by Kurtis Blow, who is the first rapper to perform at an Arena.
The 1984, 27 dates, Swatch Watch New York City Fresh Festival Tour billed the Fat Boys, Whodini, Newcleus, the Dynamic Breakers, Magnificent Force, Uptown Express, and more.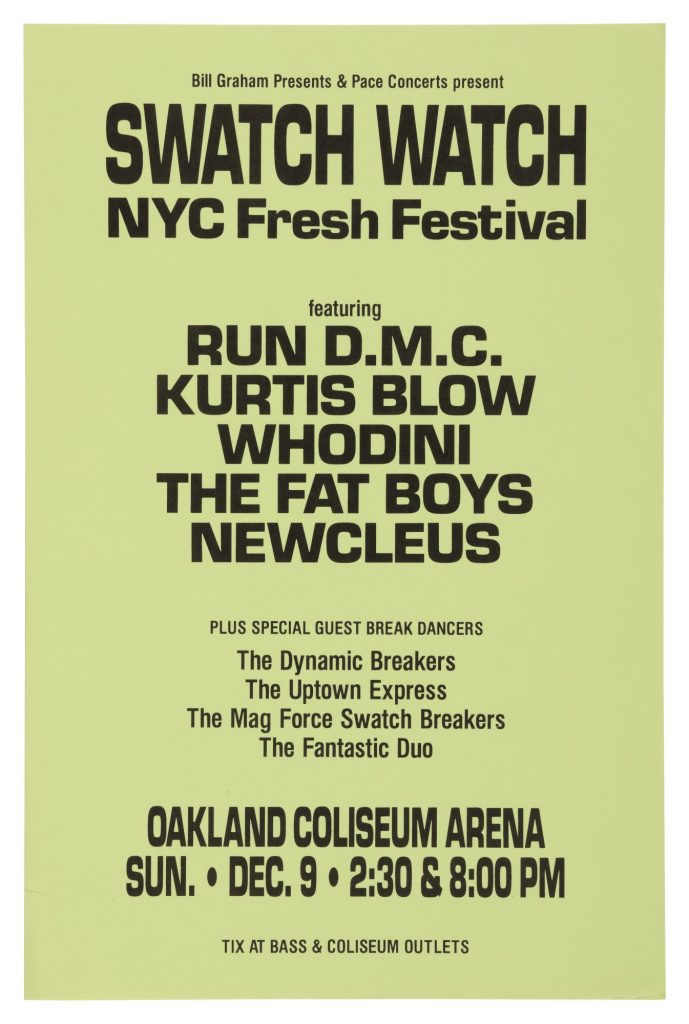 In 1986, During the tour run for their "Raising Hell" album, Run DMC performed at arenas all over the United States. The Adidas sneakers influencers performed at multiple arenas and coliseums on tour. Whodini and LL Cool J, who was 18 at the time were both a part of the Raising Hell Tour. The Beastie Boys also performed on a lot of the dates.
Run D.M.C. had over 30 dates on the Raising Hell tour which all helped bring Hip-Hop to a bigger audience. The year after that Run D.M.C. and the Beastie Boys both went on "The Together Forever Tour" together.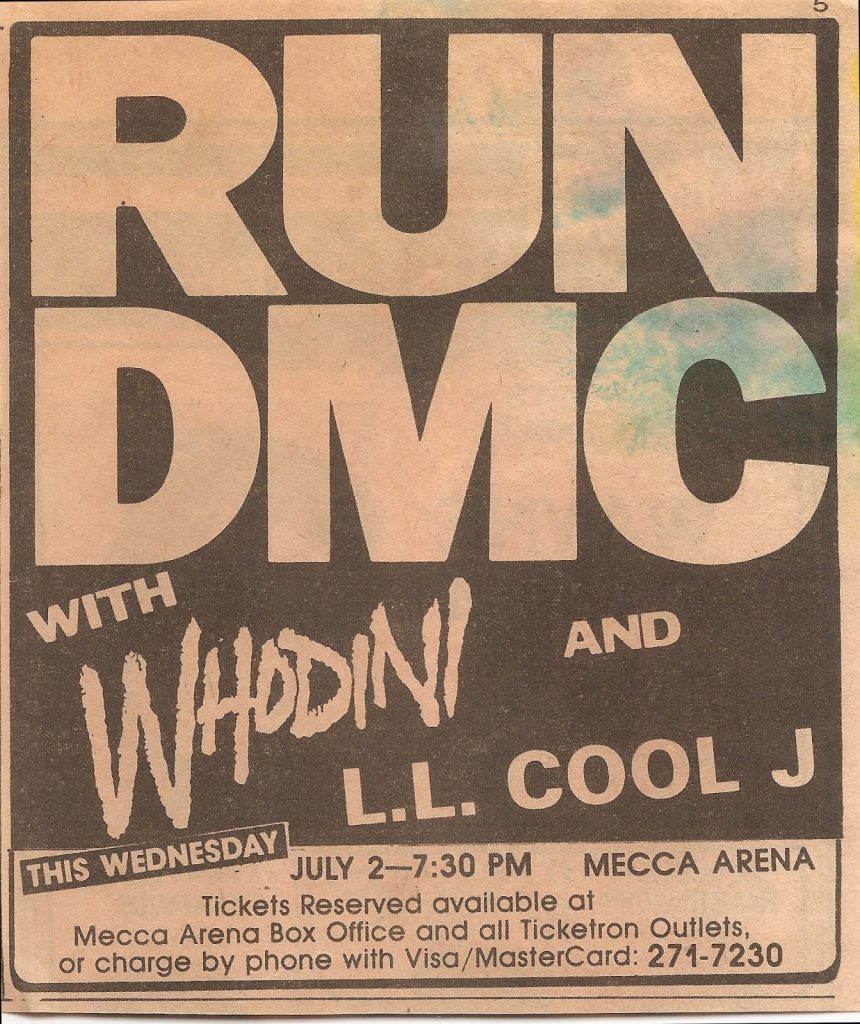 Read: Run-D.M.C. was the first rap group to win a Grammy Lifetime Achievement award
Read: Run-D.M.C. were the first rappers to sign an endorsement deal with a major company
Read: Run-D.M.C.'s self-titled debut album "Run-D.M.C." was the first hip-hop album to go gold
Read: Run-D.M.C.'s "King of Rock" was the first rap album to be released on CD