Kanye West's long-awaited tenth studio album which is a tribute to his late mother, Donda, is full of historic moments, controversy, music greatness, and genius are finally out in full, with 32* tracks of Donda West religious rap influenced music.
The 'DONDA' deluxe was released on streaming platforms Sunday, November 14th.
The road to a Kanye album can frequently be paved with excitement, rumors, confusion, and frustration for fans, and we surely experienced all of the above for Donda. But before the official drop, tracks from the album of the year nominee were premiered at FOUR separate listening events. Something we had never seen from an artist on this level.
Related content: 5 facts about Kanye West's 'DONDA' album
The first listening event was an invite-only session held in a small church in Las Vegas on Sunday, July 18th, 2021. According to an article by Vulture, clips of the events circulated online showed Kanye under the spotlight in his now-famous Donda rollout attire, a ski mask, and gloves as the unreleased songs played. Although the premiered songs seemed in early development there was the word of leaked features, such as Lil Baby, Pusha T, Travis Scott, Baby Keem, and more rumored to be on the album, which still had a focus on religion, according to those who listened. Stirring social media into believing 'Yeezy Season' was fastly approaching.
The second listening event was announced a day later on July 19th, by Live Nation and G.O.O.D. Music on Instagram. This time, tickets would be available to purchase by the public. The event would take place in the Mercedes-Benz Stadium in Atlanta, but why Atlanta? Well, Kanye's late mother Donda West gave birth to the 44-year-old artist and business mogul there. Knowing that Donda was going to be a spiritually deep album, it would be no secret that Kanye felt a spiritual connection to the music there.
According to an article by MTV, Mercedes-Benz Stadium has a seating capacity of 71,000 and the venue sold out in less than three days for the listening party.
As Clarissa Brooks from DAZED Digital, who attended the show in person, wrote in an article the next day, "Kanye's audience seemed tense and unclear on what they were showing up for. He turned up two hours late, lighting up the venue in brilliant white, and on the stage, he stood out in a suit of red armor: Yeezy boots, a nude mask, and a cherry red Yeezy puffer suit that made him look as though he was preparing for battle."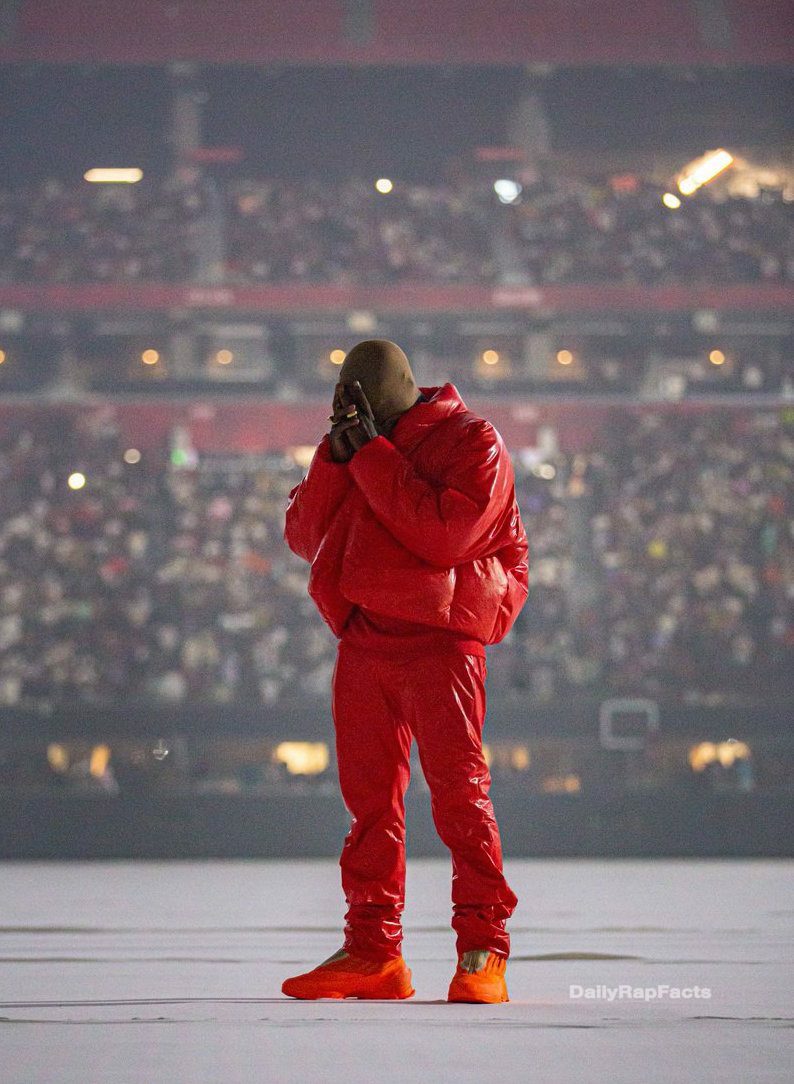 With fans unsure what to expect, West essentially played the entire album without saying a word to the crowd, many of whom were disappointed when the collection did not drop as expected the next day.
The event attracted a crowd reflective of hip-hop's wide reach — fans from all diverse backgrounds and age groups who wanted to get a glimpse into the album. The event was a huge success and was even live-streamed via Apple Music.
Soon after, reports began to surface that Kanye was actually LIVING in the Mercedes Benz Stadium to finish his Donda album. Kanye and his team created a studio space, living quarters, and even had a chef there to prepare meals. As stated earlier, it would be no secret that Kanye felt a spiritual connection to the music in the stadium.
The third listening event was two weeks later, on August 5th, and was being billed as a "DONDA album release" event by Kanye's team. The event was led by a soundless Apple Music live stream of Kanye and his team working on the album, working out, getting haircuts and even Ye sleeping hours before the event, solidifying reports of Kanye actually living in the stadium.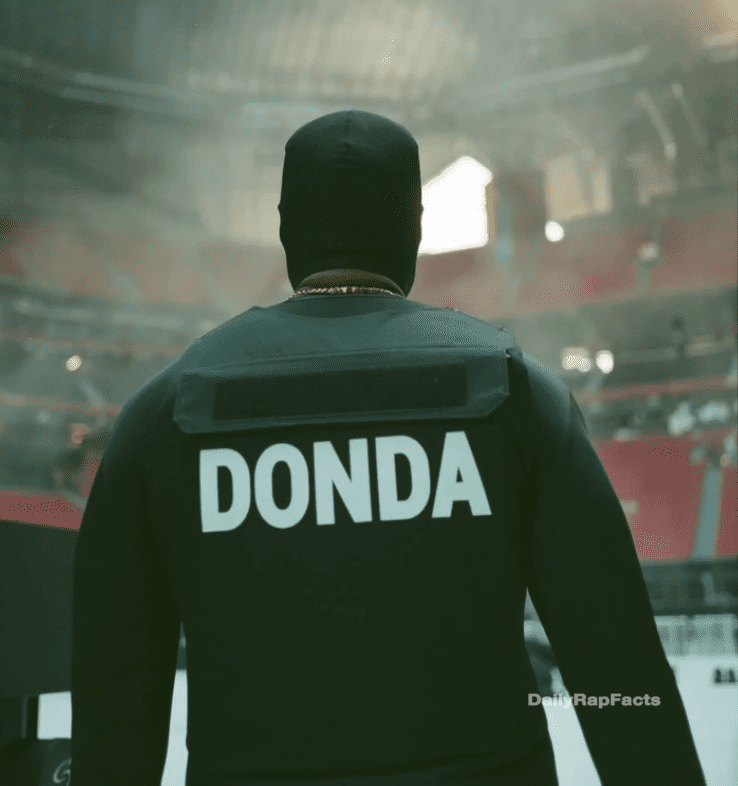 Kanye reconvened everyone at the stadium for another listening session and live stream for the still-evolving album. This time, Kanye sported his famous Donda attire- a black mask, a vibrant gold chain, and a bullet-proof vest that read 'DONDA.'
The album sounded like it had been coming along nicely, with added verses and better mixing. There were even hired dancers and stage members to add to the entertainment of the event while the unreleased songs played. This event ended spectacularly with Kanye seemingly 'levitating' to the night sky through the open roof of Mercedes Benz Stadium.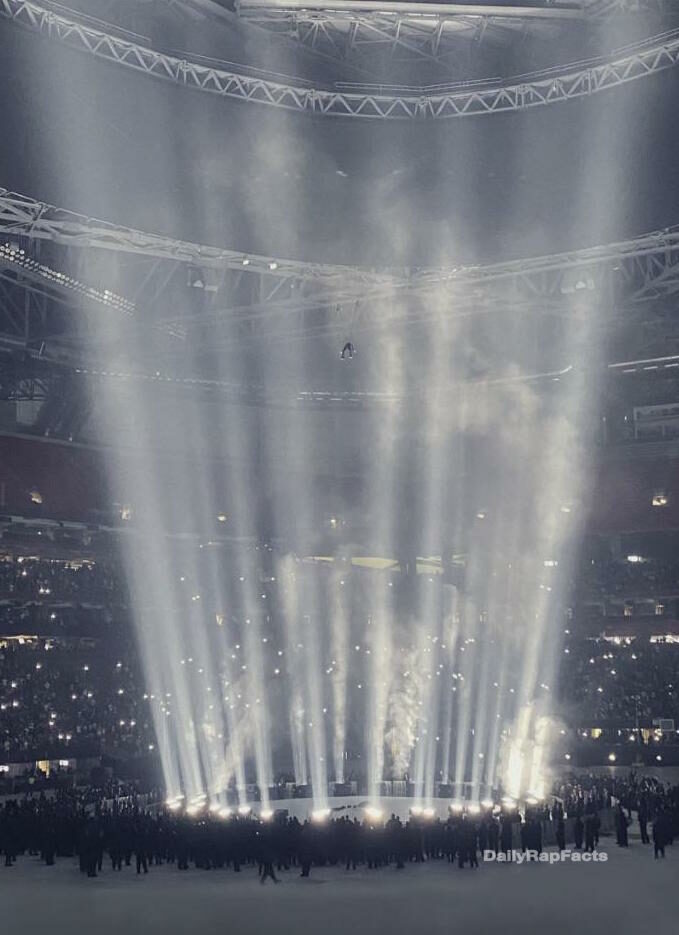 Still, the album did not arrive on streaming services, and fans began to grow impatient and believed Kanye may be pulling another 'Yandhi' stunt on us, thinking perhaps the album may never be officially released.
On August 18th, Kanye posted the date for one last event on Instagram, "The Donda Album Experience at Soldier Field August 26 at 9 PM."
The fourth listening event on August 26th would be held at Soldier Field in Chicago, the city in which the famous artist grew up. This event turned out to be the biggest spectacle for his long-awaited album, with the buzz for the public release of the album ever-growing.
The event centered around a replica of Ye's childhood home, where Ye stood in a black Balenciaga jacket and black mask, next to featured artists or collaborators as the songs played. At the end of the show, Kanye appeared to go inside the childhood home to set himself and the house on fire.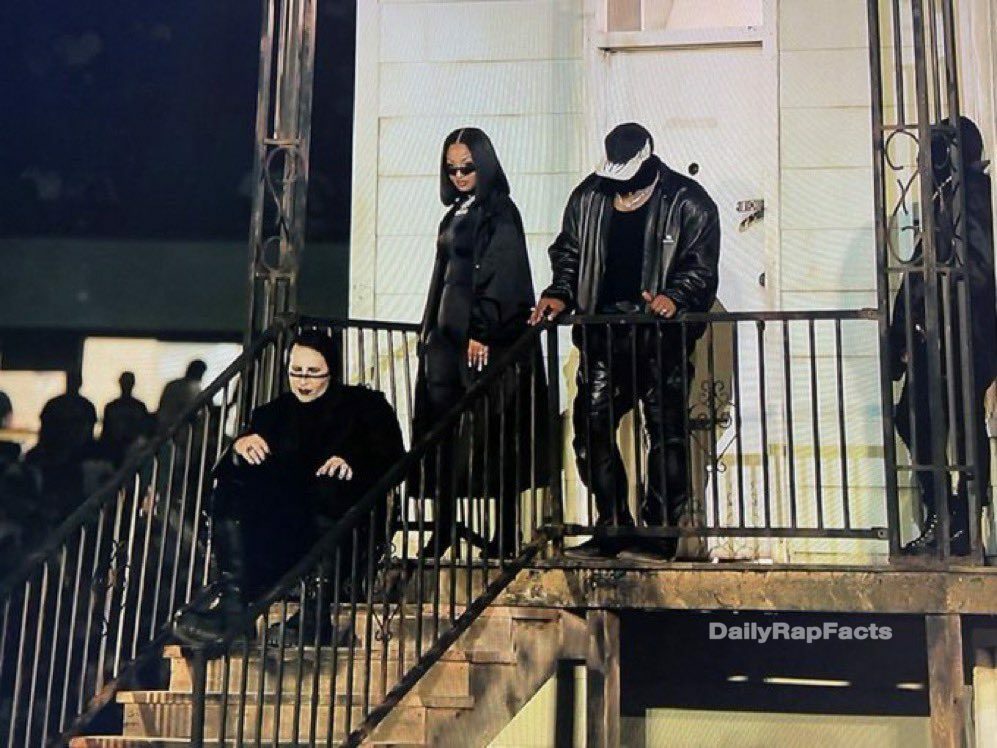 The following Sunday on August 29th, 2021 the album was FINALLY released to streaming services. Donda set a record for the most streams in a 24-window on the service in 2021, pulling in over 60 million plays in the United States.
The road to a Kanye album can frequently be paved with excitement, rumors, confusion, and frustration for fans. Fans surely experienced all of the above for Donda, but with it came three public listening events for fans to get a sneak peek of an intriguing album of the year nominee, and perhaps one of Kanye's greatest lead up to an album.
Rest in Peace, Donda West, and thank you Kanye, for being you.