Donda 2 listening experience
Just three short months ago, Kanye West released the deluxe version of his long-awaited tenth studio album, Donda. Which included five new songs on top of the original Donda album, totaling in 32 new songs. The road to Donda was paved with theatrics, drama, and entertainment unsurprisingly, the last few months have been filled with even more drama.
This drama includes a complicated divorce and custody battle with Kanye's ex-wife Kim Kardashian, beef with Kim's new boy toy Pete Davidson, publicly calling out Billie Eilish and long-time collaborator and friend, Kid Cudi, and more.
This drama led to the hype of a new listening event announced by Kanye himself on an Instagram post in January. This listening event would feature unreleased songs from Donda 2, Kanye's next album, which is executively produced by Future. This led many to believe it would be a less religion-focused album and more trap rap-influenced. The event would take place on 2-22-22 in LoanDepot Park, Miami, home of the Miami Marlins.
Prior to the show, streaming of backstage cameras where available on Kanye's website, KanyeWest.com, which revealed Elon Musk, Rick Ross, Jack Harlow, and Kanye's children were in attendance. The park filled in at around half capacity with eager and anxious fans ready to get a new glimpse of what Kanye had cooked up in just three short months. The show began about an hour and 30 minutes late, and started with a heartbeat sound which many believed was actually Kanye's real heartbeat backstage. 
Soon enough Kanye emerged, sporting his usual Donda era attire- black everything including tall yeezy boots. However, this was the first listening party Ye was not wearing a mask, but instead had clear contact lenses in (seen below).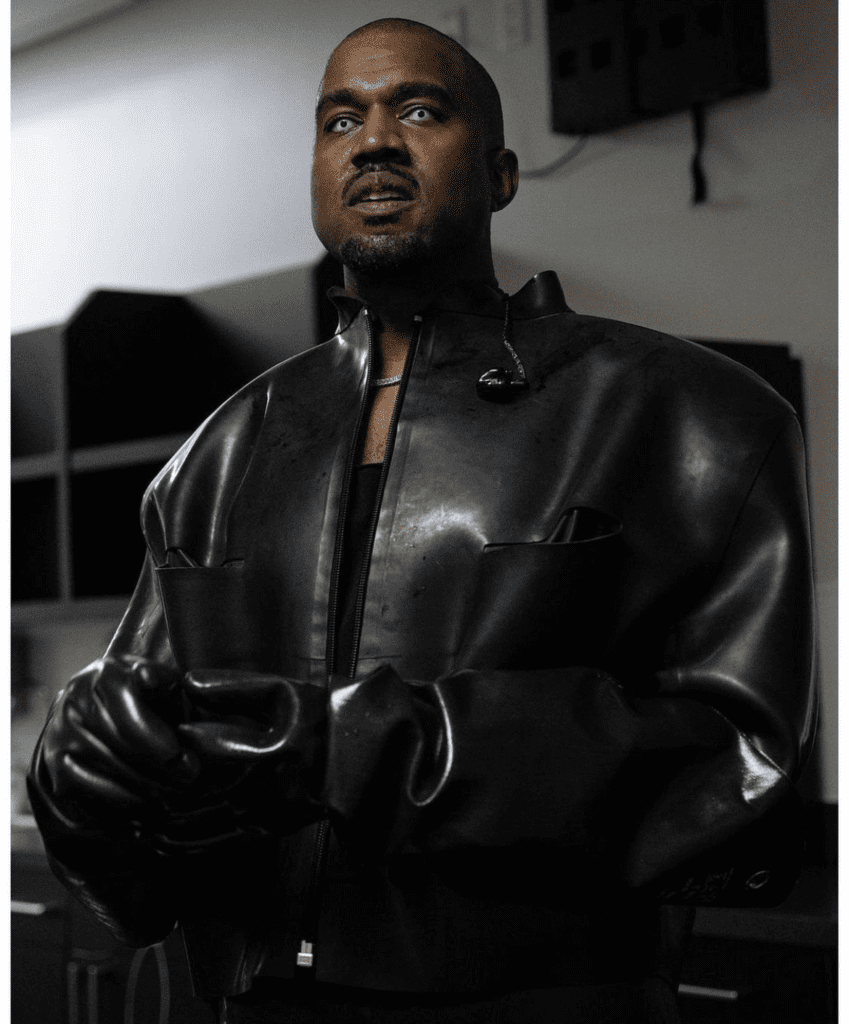 The show started with the replica home of Kanye and Donda West (which was shown at the last Donda listening event in Chicago) raging in flames but then being put out by water which surrounded the home as the stage. The first song started, which happened to feature a hook from the late Florida rapper, XXXTENTACION, who grew up just thirty minutes away. The new unreleased songs rang through the stadium with cheers as Ye danced and sang along. What stood out with this show was the amazing visuals provided by the reflecting water as Ye seemed to literally 'walk on water' around the replica home portraying his emotions of the songs.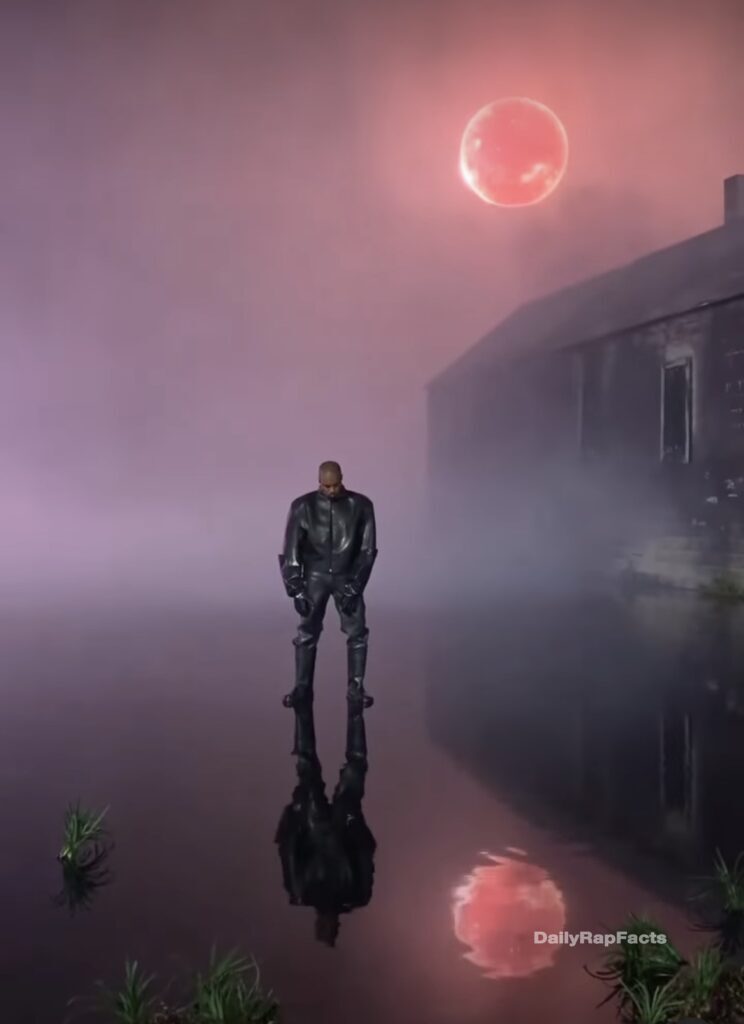 The album featured an array of artists such as Future, Migos, Travis Scott, Baby Keem, Playboi Carti, Soulja Boy, XXXTentacion, Jack Harlow, Don Toliver, Vory, and more.
Donda 2 has a different vibe to it than its predecessor, featuring more aggressive rap and trap style drums than the softer religious influenced Donda. However, I am sad to report that Donda 2 is no where near finished. Many of the songs had demo verses from Kanye, which could be heard as him just mumbling over the beat trying to find his flow for whenever he wants to complete it. The album also desperately needs some professional mixing done to it. All we can do now is wait for an announcement of another listening party and hope Ye and his keeps working on it until completion.
Can't wait for the next stage in Donda 2's rollout, stay tuned.